Welcome to Marlinspike...

en Français
---

Fancy a meal in a Syldavian restaurant? (Site still under construction, more pages to be added soon)

---

Conflicts in the Balkans. Petty dictatorships in Central America. Power struggles in oil emirates. Reporters following every move of a celebrity opera singer.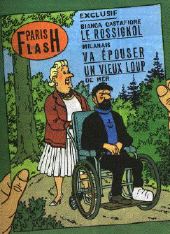 I knew about all those things long before I pretended to understand much about politics or human nature. All those things happened in Tintin books then, as they still do now. And they happened in the real world then as they do now.

It is hard to believe that Tintin, the young reporter, who still appears so modern today first appeared on paper in 1929...

Tintin's world is ours: ruled by the pitfalls and evils of reality. Tintin himself is incorruptible and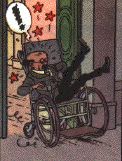 always fighting for the good cause. He is the ideal boy scout in this very real world. At times he struggles alone. At times his example moves others to support him. He never abandons his friends. At times, he attempts the impossible... and succeeds...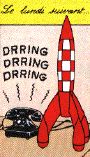 But of course there is more to Tintin than that. The amazing moon rocket predated the real thing by 20 years, but nevertheless inspires readers today. Dreams of lost treasure, hidden civilisations, treasure-seeking penduli, and so much more...

Whether you haven't ever turned a page in a Tintin book, or know all his adventures by heart, let me guide you through this website dedicated to one of the greatest comics of the 20th (and the 21st?) century.


---

Fancy a meal in a Syldavian restaurant? (Site still under construction, more pages to be added soon)

---
---
last updated: 6.4.00
counter added: 17.11.99
mail to maintainer