Glattal progress
filed on: 08.11.2005 (8th Nov 2005)
A visit to the Stadtbahn Glattal building site last week revealed that a continuous stretch of track is now in position between Hallenstadion and the Hagenholzstr. junction (Airgate). The track is not yet connected at Hallenstadion. In the coming weeks, a triangle is to be assembled at Airgate. This triangle is not required in Phase One, but will permit the connection to Bhf. Oerlikon Ost to be realised as part of Phase Two. The Hallenstadion side turnouts are already in position and connected to the track there. The rest of the triangle will be complete by 16th December. This is a busy road junction requiring the work to be carried out in phased partial closures.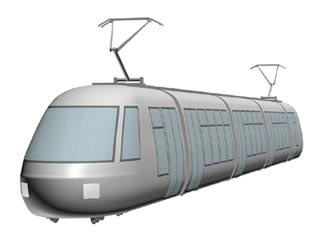 See also:
News from Stadtbahn Glattal (08.09.2005)
Glattal construction progress (30.08.2005)
Stadtbahn Glattal: first tracks laid (22.06.2005)
Changes planned in Oerlikon (18.02.2005)

Stadtbahn Glattal index
Stadtbahn Glattal (also known as Glattalbahn) is a project to bring trams to the Glattal area to the North of Zürich. Phase One (on which work began in September 2004) will open in December 2006. Further phases will see lines to the airport (second phase) and Stettbach (third phase).
This news item is from the 2005 newslog.


---
search Zürich tram news archive
news index for displayed year (2005)
news index for 2023
all news for current year
Zürich tram homepage
---
to link to this item please use:

http://www.proaktiva.ch/tram/zurich/newslog/newsitem.php?year=2005&item=081105b