Stadtbahn Glattal in Wallisellen
filed on: 29.09.2005 (29th Sep 2005)
Previous plans for Stadtbahn Glattal saw 97% of track on reserved right of way. Besides intersections, the only mixed running was in Schwarzackerstr in Wallisellen (phase 3).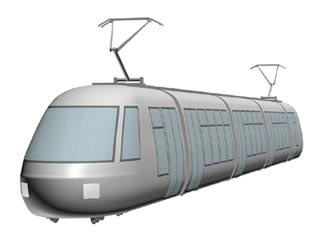 Following objections, it has been decided the Stadtbahn will not use this street but run on reserved right of way alongside the railway (replacing an underutilised siding). This will permit faster running without lessening the catchment area (no stops are affected).
source: VBG
See also:
Stadtbahn Glattal: green light for second phase (14.03.2005)
This news item is from the 2005 newslog.


---
search Zürich tram news archive
news index for displayed year (2005)
news index for 2022
all news for current year
Zürich tram homepage
---
to link to this item please use:

http://www.proaktiva.ch/tram/zurich/newslog/newsitem.php?year=2005&item=290905c