Zürich trolleybus numbering
filed on: 29.11.2005 (29th Nov 2005)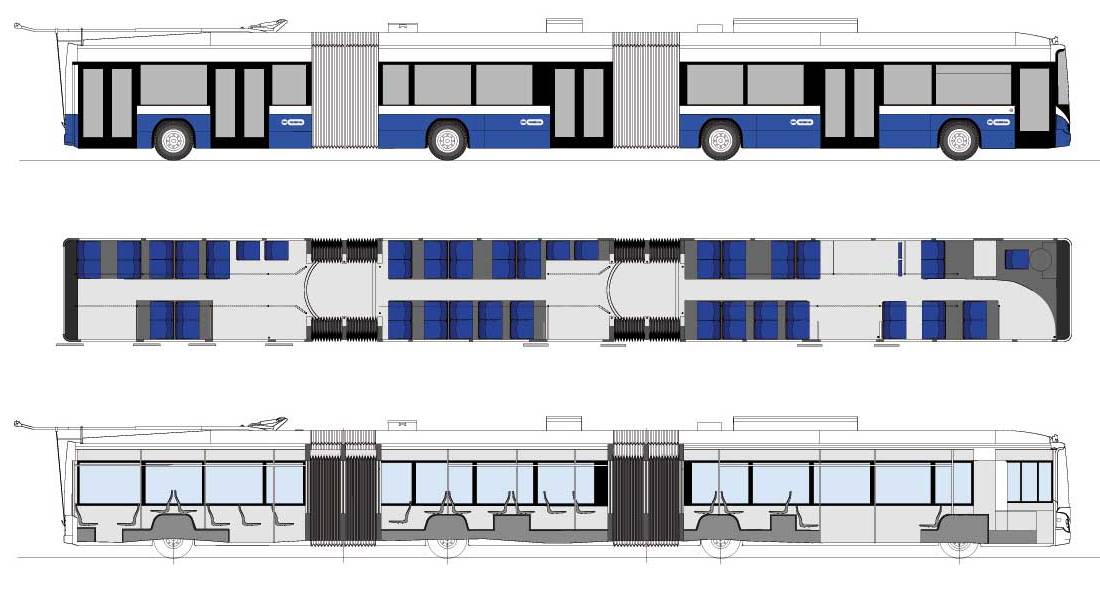 The website, Obus 269, of Jürgen Lehmann explains that Zürich's new Hess / Kiepe trolleybuses will be numbered 144-59 (for the single articulated variety) and 160-76 (for the double-articulated). The numbering thus follows on from the second batch of Mercedes / ABB vehicles (101-43), delivered in 1994. The new vehicles will replace the earlier batch (2-36) of 1988/89 (and number 1 of 1986) (*). The same source also indicates that the Geneva double-articulated vehicle that will be tested in Zürich next year will be delivered to Zürich directly from the manufacturer.
See also:
Double-articulated trolleybus update (24.10.2005)
33 new trolleybuses (21.07.2005)
VBZ to order new trolleybuses (26.02.2004)
trolleybus
* The number of vehicles to be replaced is 35. Number 12 was destroyed by fire in 1992.
This news item is from the 2005 newslog.


---
search Zürich tram news archive
news index for displayed year (2005)
news index for 2022
all news for current year
Zürich tram homepage
---
to link to this item please use:

http://www.proaktiva.ch/tram/zurich/newslog/newsitem.php?year=2005&item=291105