E-tram: Cargotram goes electronic
filed on: 30.11.2005 (30th Nov 2005)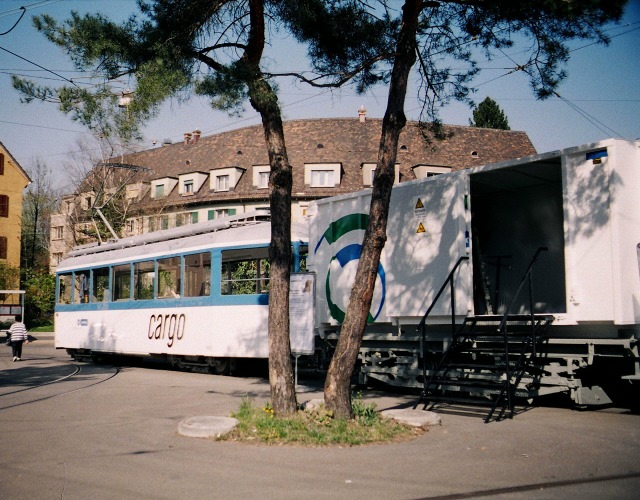 From 23rd January, Zürich's popular Cargo-Tram will be supplemented by E-tram. E-tram will collect unwanted electrical and electronic appliances from the same nine pick-up points as Cargotram but on different days. Both Cargo-Tram and E-tram serve every point once a month.
source: Tagi and ERZ
Cargo-Tram was introduced in April 2003 to collect bulky domestic waste items from the neighbourhoods of Zürich. By creatively converting surplus tram vehicles, the innovation could be realised at low cost and in a short time. The tram stops for four hours on sidings at terminii, depot approaches and other tracks that do not see intensive use — during which time local residents leave their rubbish. The only track that had to be purpose-built was the siding into the Werdhölzli recycling centre. The service has proved very popular and the initial four destinations have been expanded to nine. Many other cities have shown interest in this project and may seek to emulate it.
See also:
2003 article describing Cargotram
newslog cargo index
This news item is from the 2005 newslog.


---
search Zürich tram news archive
news index for displayed year (2005)
news index for 2022
all news for current year
Zürich tram homepage
---
to link to this item please use:

http://www.proaktiva.ch/tram/zurich/newslog/newsitem.php?year=2005&item=301105