Karpfen: the final curtain
filed on: 11.12.2006 (11th Dec 2006)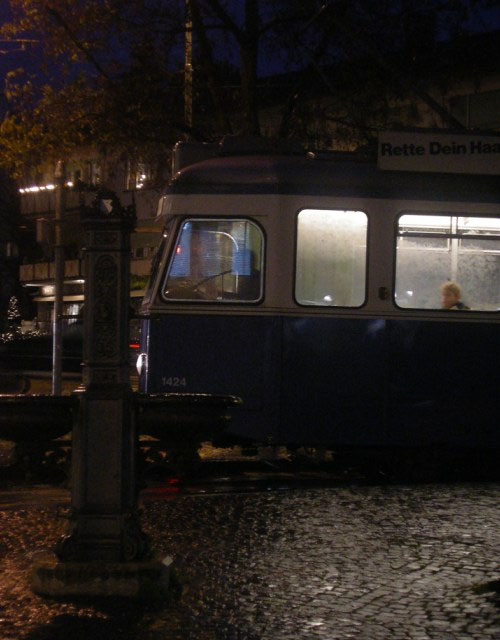 Friday, 8th December, was probably the last day for regular passenger workings of the P16 or Karpfen type (Be4/4 1416-1430 and B4 771-786). At around 16:30, route 5 was worked as follows: 1423+780, 2051+2425, 1424+779, 1428+783, 2049+2417, 2057+2402. So ended 47 years of loyal service.
Pictures of their final hours followed by various other impressions can be found here.
This news item is from the 2006 newslog.


---
search Zürich tram news archive
news index for displayed year (2006)
news index for 2023
all news for current year
Zürich tram homepage
---
to link to this item please use:

http://www.proaktiva.ch/tram/zurich/newslog/newsitem.php?year=2006&item=111206