Oerlikon projects come closer
filed on: 13.03.2007 (13th Mar 2007)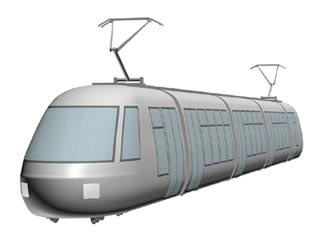 The city's list of approaching road works reveals construction of the tram line from Bhf. Oerlikon Ost to Leutschenbach is to begin this July. The link is required to permit route 10 to serve Bhf. Oerlikon when the second phase of Stadtbahn Glattal opens in December 2008, but is not part of the Stadtbahn project proper.
Included in the same list is the project to replace the Schaffhauserstr railway underpass at Bhf. Oerlikon (used by route 14) by a 40m wide structure (instead of the current 17m). Work will begin in October, but the planned tram/railway interchange which will occupy this space will not be realised until 2013 at the earliest.
source: Nahverkehrsforum Schweiz
Website comment: What wonderful times that new trams projects are so commonplace that they escape high profile announcements ...
This news item is from the 2007 newslog.


---
search Zürich tram news archive
news index for displayed year (2007)
news index for 2019
all news for current year
Zürich tram homepage
---
to link to this item please use:

http://www.proaktiva.ch/tram/zurich/newslog/newsitem.php?year=2007&item=130307