Ride a double deck Mirage to Sihlcity!
filed on: 20.02.2007 (20th Feb 2007)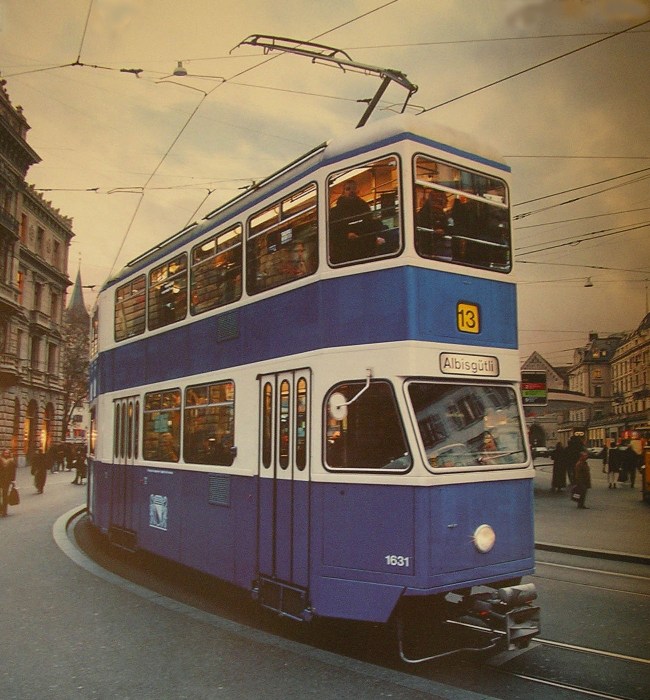 A new poster is going up in VBZ's trams and buses showing a very smart looking double deck tram at Paradeplatz — put together from parts of Mirages. This is an advertisment for the excellent public transport collection to the Sihlcity shopping centre that is opening soon. The double decker theme was chosen because shopping here is "almost as good as in London".
Looking at the picture carefully reveals that this double deck rebuild has retained its articulation. Such a bi-level articulation is a novelty on a tram as far as I know. Talgo has proposed such a system for railways but as far as I know there is not even a prototype. I wonder how 1631's upper deck will negotiate the hump at Bahnhof Enge?
This news item is from the 2007 newslog.


---
search Zürich tram news archive
news index for displayed year (2007)
news index for 2019
all news for current year
Zürich tram homepage
---
to link to this item please use:

http://www.proaktiva.ch/tram/zurich/newslog/newsitem.php?year=2007&item=200207