Mirage update
filed on: 04.08.2009 (4th Aug 2009)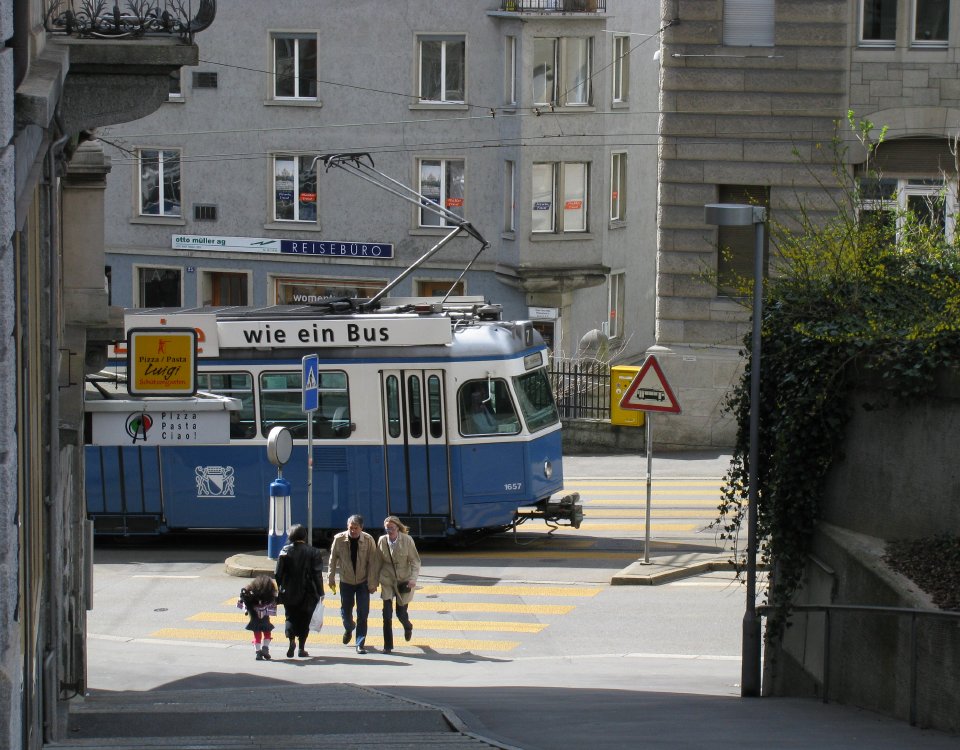 Complementing yesterday's update on ex-VBZ trams in Vinnitsa, the following withdrawn Mirage have had their VBZ insignia removed (according to Bahnhofplatz.net), suggesting they may be heading for Vinnitsa: 1606/9/11/3/6/8/ 23/4/8/31/2/3/6 (and furthermore 1630 with accident damage). If this is the case, the number of VBZ trams destined for this city must have been increased at some point. In September 2006, the number was announced as 12 or 13 Karpfen and a similar number of Mirage. The number was specified as 23 (presumably sets, not cars) that November. With 28 sets already there and maybe more to go, it would appear that they are a more of a success in their new city than previously envisaged.
According to Bahnhofplatz.net, the following VBZ Mirage are now fitted with IBIS Plus computers (facilitating real-time tracking, control and passenger information): 1656/7/9/64/5/7/8/71/2/3/4/6/9/80/1/6. The following are likely to be fitted accordingly: 1675/7/85/8. This would suggest that these are the Mirages likely to enjoy an extended life in Zürich, possibly lasting until the middle of the next decade.
In regard to the recent problems with Cobra suspensions, it is possible that VBZ may continue to be hesitant in disposing of surplus Mirages for the time being.
This news item is from the 2009 newslog.


---
search Zürich tram news archive
news index for displayed year (2009)
news index for 2023
all news for current year
Zürich tram homepage
---
to link to this item please use:

http://www.proaktiva.ch/tram/zurich/newslog/newsitem.php?year=2009&item=040809