A secure future for Schaffhausen's trolleybus
filed on: 21.08.2009 (21st Aug 2009)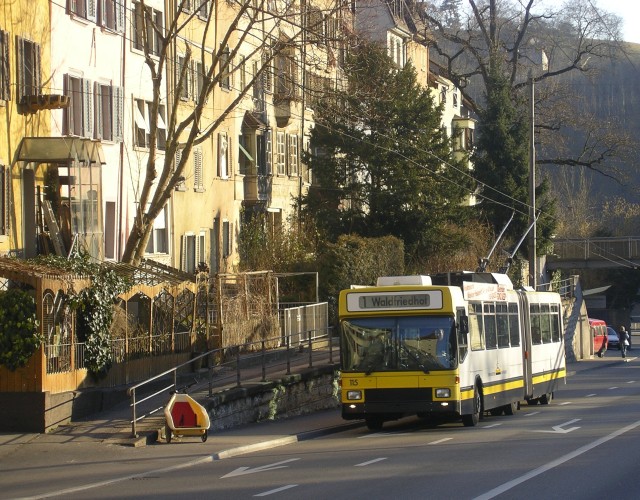 The future of Schaffhausen's trolleybus looks brighter. With 19 votes to 12, the town council agreed to invest 10.5 million Franks in 7 new trolleybuses, a new overhead repair vehicle and a new electricity substation for Neuhausen.
Schaffhausen's mini network has gone through a turbulent phase with abandonment being threatened; but fortunately the tide is turning.
source: Bahnhofplatz.net
This news item is from the 2009 newslog.


---
search Zürich tram news archive
news index for displayed year (2009)
news index for 2022
all news for current year
Zürich tram homepage
---
to link to this item please use:

http://www.proaktiva.ch/tram/zurich/newslog/newsitem.php?year=2009&item=210809