BDWM: BDe4/4 scrapped
filed on: 30.09.2009 (30th Sep 2009)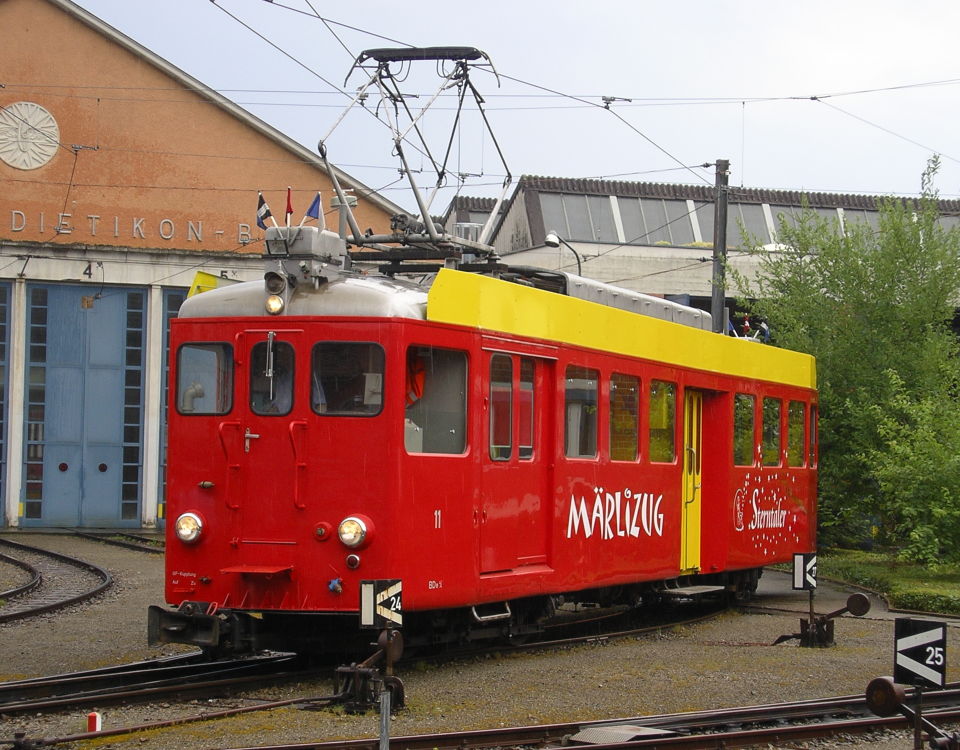 BDWM's (Bremgarten Dietikon) BDe4/4 number 11 dating to 1932 has been scrapped. The vehicle spent its last years as BDWM's party car (at one time sponsored by MacDonald's, hence its red colour). It featured a plexiglass floor plate to permit viewing of the track. The vehicle was disposed of to make way for the new Stadler ABe4/8 5001-14, the first of which will arrive later this year. Number 11's sister vehicle, 10, is being retained as a museum car.
source: Schweizer Eisenbahn Revue (10/2009)
More pictures of BDWM Bde4/4 cars are available in the photo gallery.
This news item is from the 2009 newslog.


---
search Zürich tram news archive
news index for displayed year (2009)
news index for 2022
all news for current year
Zürich tram homepage
---
to link to this item please use:

http://www.proaktiva.ch/tram/zurich/newslog/newsitem.php?year=2009&item=300909b