Limmattalbahn
filed on: 03.03.2010 (3rd Mar 2010)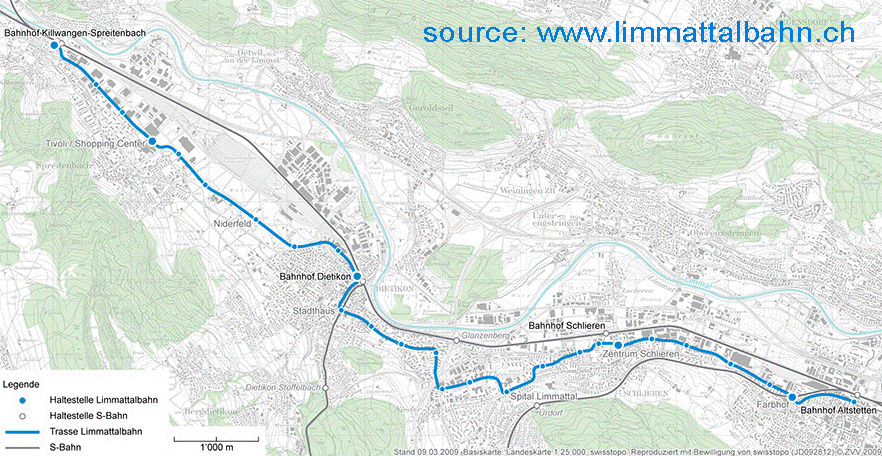 The decison on the mode of the Limmattalbahn corridor has been taken: It will be realised as a metre gauge light rail system using bi-directional rolling stock. This decison ends speculations over guided bus alternatives. The choice of bi-directional units also eases a phased realisation as it simplifies the construction of temporary terminii.
Limmattalbahn is a project to link Zürich Altstetten to Killwangen. It will connect with both Zürich's tram system and the Bremgarten-Dietikon narrow gauge railway (BDWM).
source: Prellbock (1/10)
This news item is from the 2010 newslog.


---
search Zürich tram news archive
news index for displayed year (2010)
news index for 2021
all news for current year
Zürich tram homepage
---
to link to this item please use:

http://www.proaktiva.ch/tram/zurich/newslog/newsitem.php?year=2010&item=030310a