Combino trial positive
filed on: 06.05.2010 (6th May 2010)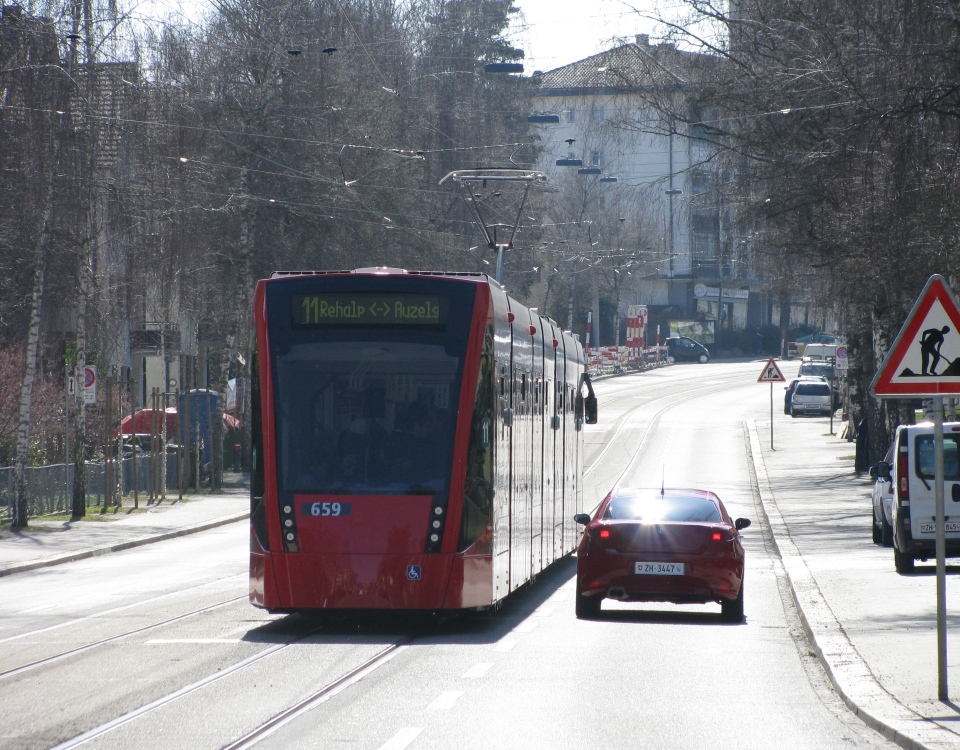 The Zürich trial of Bern Combino 659 in March and April left a positive impression. The tram ran 2906 km in 192 hours of operation. 4100 passengers returned the questionnaire. The accessibility of the tram, its low noise level and comfort. The seating arrangement proved less popular. The red colour was also criticised.
The trial will be followed up by an Augsburg Flexity tram later this year, takingh the total number of tested trams to three. The first was a Basel Tango, tested last year.
source: Tages Anzeiger
This news item is from the 2010 newslog.


---
search Zürich tram news archive
news index for displayed year (2010)
news index for 2021
all news for current year
Zürich tram homepage
---
to link to this item please use:

http://www.proaktiva.ch/tram/zurich/newslog/newsitem.php?year=2010&item=060510