Biel tram update
filed on: 08.01.2010 (8th Jan 2010)
Last year, this website reported on plans to return trams to Biel. The project now has its own website: www.regiotram.ch.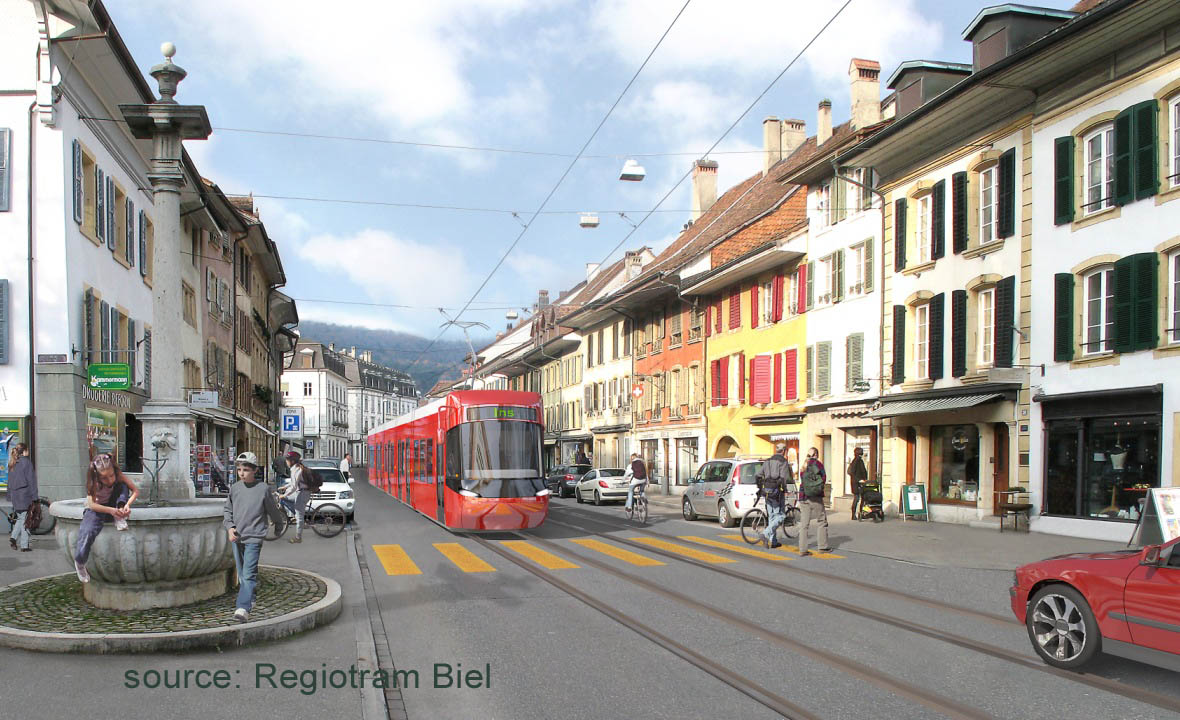 It is interesting to observe that the trams used on the artist's impressions are Zürich Cobras, looking very smart indeed in their ultra-glossy dark red livery, no doubt inspired by Bern.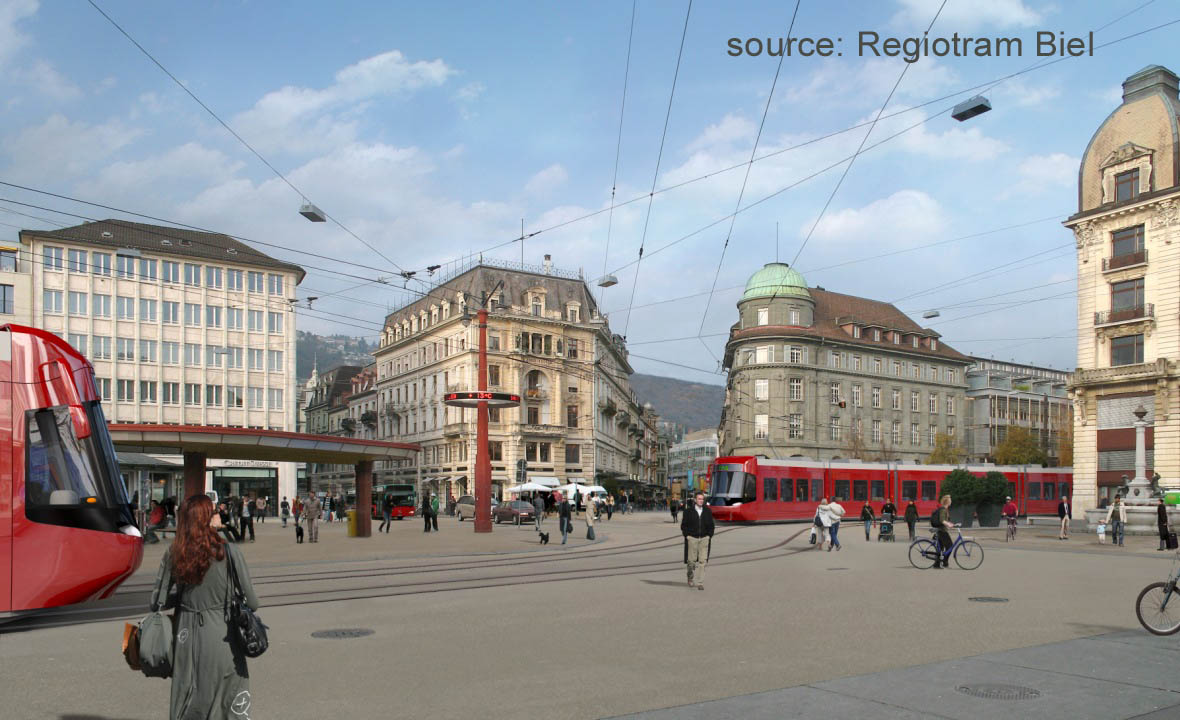 Of course it is highly unlikely for a number of reasons that Cobras will ever really run in Biel. However, the artist's choice does underline that this is still considered a modern type despite going back more than 10 years.

This news item is from the 2010 newslog.


---
search Zürich tram news archive
news index for displayed year (2010)
news index for 2022
all news for current year
Zürich tram homepage
---
to link to this item please use:

http://www.proaktiva.ch/tram/zurich/newslog/newsitem.php?year=2010&item=080110b