Bern: back to three trolleybus routes
filed on: 11.05.2010 (11th May 2010)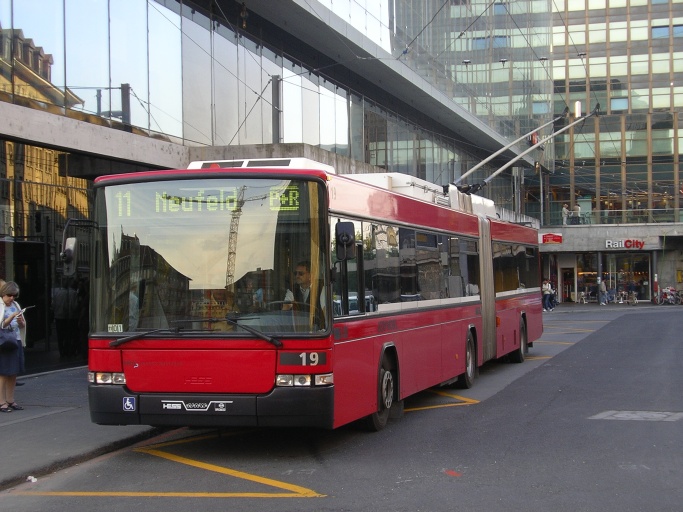 Bern is now back to three trolleybus routes, with trolleybuses having returned to route 11 on 2nd November (road works had led to the temporary dismantlement of the overhead line). Bern's three trolleybus routes are 11, 12 and 20. The tram line to Bümplitz (Tram Bern West) that replaces trolleybuses 13 and 14 (actually discontinued in 2006) will open this December. As it is feared that the additional trams will lead to congestion on Marktgasse, it is proposed to divert trolleybus route 12 via Bundesplatz. Rather than constructing overhead lines, it is proposed to use duo buses for this. Duo buses will be tested in Bern for this purpose.
source: Trolleymotion
See also: This website's trolleybus page.
This news item is from the 2010 newslog.


---
search Zürich tram news archive
news index for displayed year (2010)
news index for 2023
all news for current year
Zürich tram homepage
---
to link to this item please use:

http://www.proaktiva.ch/tram/zurich/newslog/newsitem.php?year=2010&item=110510