Mirage: The End is Nigh
filed on: 22.01.2010 (22nd Jan 2010)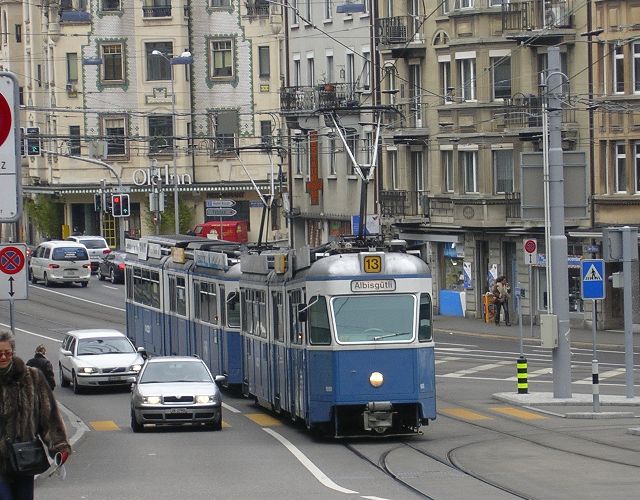 The early days of the new year are seeing the scrapping of the six remaining "Blinde Kühe" (or cabless mirage units of the 1691-1726 series). Confirmed scrapped are 1710, 1712 (all white livery, formerly Coca Cola ad) and 1725. The other three are 1711, 1723 and 1724. All have been out of use for several months. Their final departure will mark the end of this sub-type in Zürich, with none being preserved. Three do, however, survive in Vinnitsa (ex 1715, 1717 and 1718). Time is also running out for the other Mirages. They have practically vanished from route 13 and are getting rarer on route 2. They still have route 8 to themselves on most days but here too heir days are numbered. VBZ would like to see the type vanish by Summer, with the final Cobra deliveries making them dispensable. Some units will be kept for emergencies and a number of these will probably return to regular use with tram line extensions to be opened in December 2010 (Glattalbahn phase three) and December 2011 (Tram Zürich West).
source: bahnhofplatz.net
This news item is from the 2010 newslog.


---
search Zürich tram news archive
news index for displayed year (2010)
news index for 2021
all news for current year
Zürich tram homepage
---
to link to this item please use:

http://www.proaktiva.ch/tram/zurich/newslog/newsitem.php?year=2010&item=220110