Trams on April Fool's day
filed on: 01.04.2011 (1st Apr 2011)
On April Fool's day every newspaper typically runs a story testing the gullibility of its readers. Today two of these concerned trams, and both come from Bern.
Berner Zeitung builds on the story of the squeal caused by the RBS Tram 2000s. Additionally playing on the red and blue livery of these trams, which resembles the colours of Basel's football club, the article suggests the club's president is paying for the new wheelsets that will reduce the noise, in return for which the trams will carry the club's logo. The article encouraged fans of Bern's own football club to attend a protest.
source: Berner Zeitung ( article, screenshot)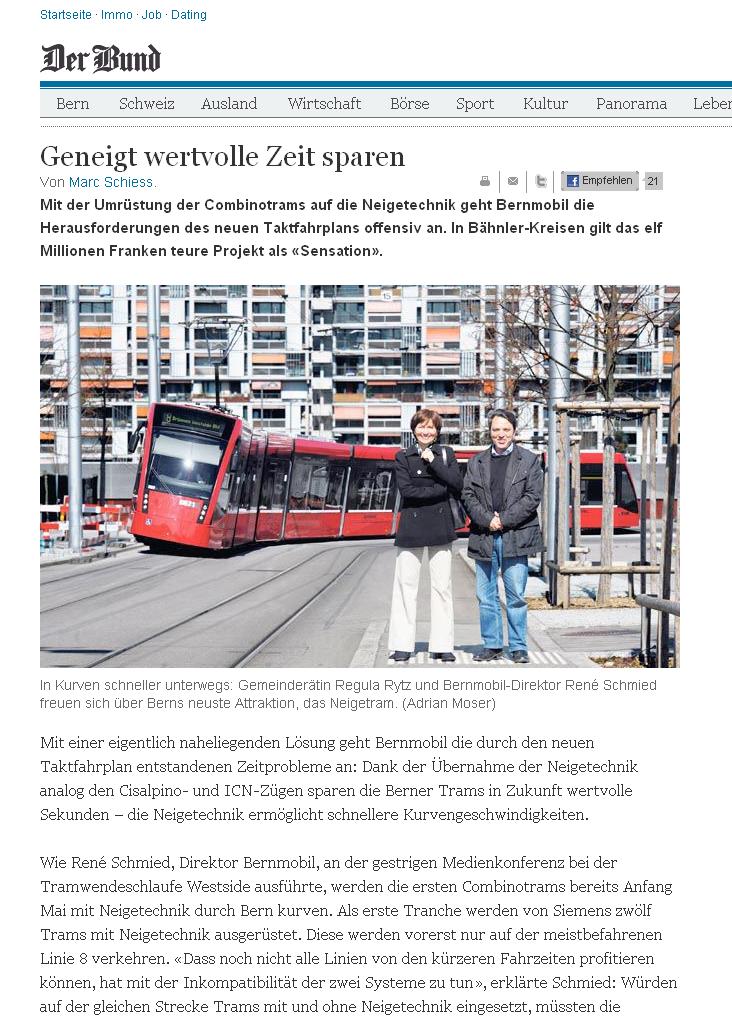 Der Bund reports that tilting trams will reduce journey times (citing the challenges caused by the new timetable introduced with the opening of Tram Bern West).
source: Der Bund ( article, screenshot)

This news item is from the 2011 newslog.


---
search Zürich tram news archive
news index for displayed year (2011)
news index for 2023
all news for current year
Zürich tram homepage
---
to link to this item please use:

http://www.proaktiva.ch/tram/zurich/newslog/newsitem.php?year=2011&item=010411