Schaffhausen: trolleybus fleet renewal complete
filed on: 28.09.2011 (28th Sep 2011)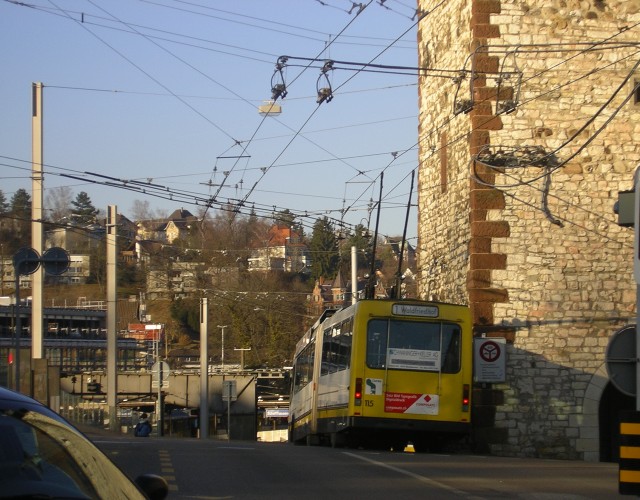 The fleet renewal in Schaffhausen is complete. The new Hess trolleybuses 101-107 replace the almost 20-year-old NAW units 111-113 and 115-118.
Concerning disposal: 113 is being fitted for de-iceing duties and 116 has been transfereed to Bressonaz for preservation. Negotiations concerning the sale of the remaining trolleybuses are in progress.
source: Trolleymotion
Note: 114 was cannibalised following a fire in 2008. It was replaced with a diesel bus to increase flexibility in terms of sharing spare vehicles between routes.
This news item is from the 2011 newslog.


---
search Zürich tram news archive
news index for displayed year (2011)
news index for 2022
all news for current year
Zürich tram homepage
---
to link to this item please use:

http://www.proaktiva.ch/tram/zurich/newslog/newsitem.php?year=2011&item=280911