Lausanne: Tram makes progress
filed on: 30.09.2011 (30th Sep 2011)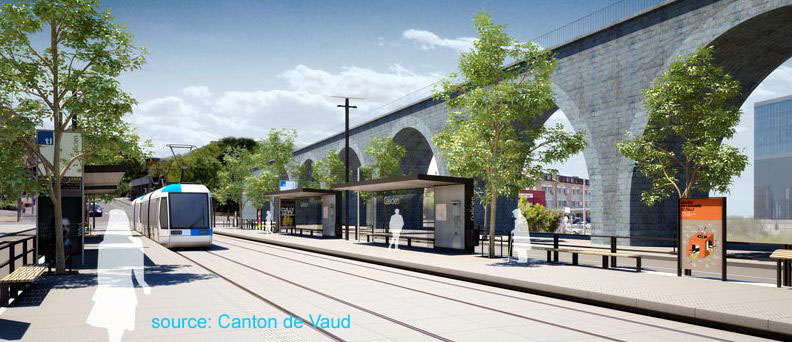 Lausanne's plans for a tram line between Lausanne-Flon and Renens Gare have taken a step forwards with the transport ministry approving a 50-year concession (expiring in 2061). Plans must now be submitted by the end of 2013, construction must begin before the end of 2016 and be complete before the end of 2018. Federal sources will bear 40% of costs (but limited to 74 million).
Lausanne is also working towards a high-quality bus link for the Bussingny - Lutry route.
Lausanne's original urban tram system closed in 1964 (although the interurban LEB line has survived). Besides an extensive trolleybus system, the hilly town also has two metro lines (one rubber-tyred and one light rail).
This news item is from the 2011 newslog.


---
search Zürich tram news archive
news index for displayed year (2011)
news index for 2022
all news for current year
Zürich tram homepage
---
to link to this item please use:

http://www.proaktiva.ch/tram/zurich/newslog/newsitem.php?year=2011&item=300911b