2014 international timetable
filed on: 13.12.2013 (13th Dec 2013)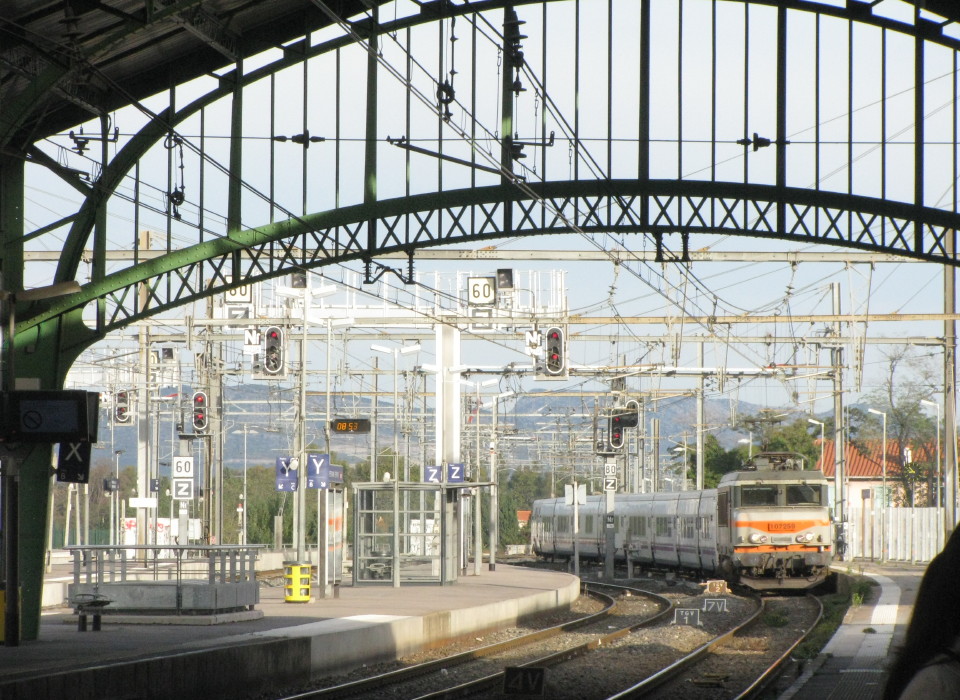 A bit off topic, but the 2014 timetable internationally is not just about improvements. A bit of a pet rant maybe, but as a regular traveller to Spain, there is once again a huge depreciation of service. Only a year ago, the comfortable hotel train between Zürich and Barcelona was lost. As a next step, this timetable change is seeing the international gauge-changing Talgos wiped out completely, bringing an entire historical era to a close. Both the Paris - Barcelona and Paris - Madid Elipsos trains are being discontinued, and the daytime Montpellier - Cartagena Mare Nostrum is being cut back to Barcelona (the other cross-border train, the Catalan Talgo, was discontinued in 2010, although this stopped running to Switzerland much earlier).
Furthermore, the Strasbourg to Portbou SNCF night train is also vanishing. All this is justified by the inauguration of direct TGV trains between Barcelona and Paris. No doubt a great step forward for users of that particular route. But at 6 1/2 hours, this is no yet a hop between the cities that will take a huge bite out of airline traffic share, and discontinuing everything that is vaguely parallel is making many connections unnecessarily longer and more torturous. Why not let these servives continue in parallel for a while so the passengers can decide and show what they prefer? What made this discontinuation all the more tragic was that it was largely acheived by stealth, with Elipsos saying until very late that 2014 timetables were not yet available.
More great international trains that will be missed.
For those determined to still go South by train (a daytime connection to many destinations is still not possible, despite promises of high-speed rail brining Europe together), there are still various domestic French night trains, mostly from Paris (but one from Strasbourg to Avignon and on to Marseille) and some Spanish domestic night trains going South from Barcelona, taht with some clever combination of detours can make for interesting (and doable) travel itineraries.
The above photograph, a Talgo train in France, will in two days time be history. This is the Mare Nostrum entering Perpignan, taken only 6 weeks ago.
This news item is from the 2013 newslog.


---
search Zürich tram news archive
news index for displayed year (2013)
news index for 2023
all news for current year
Zürich tram homepage
---
to link to this item please use:

http://www.proaktiva.ch/tram/zurich/newslog/newsitem.php?year=2013&item=131213b