O405 GTZ farewell tour
filed on: 22.04.2013 (22nd Apr 2013)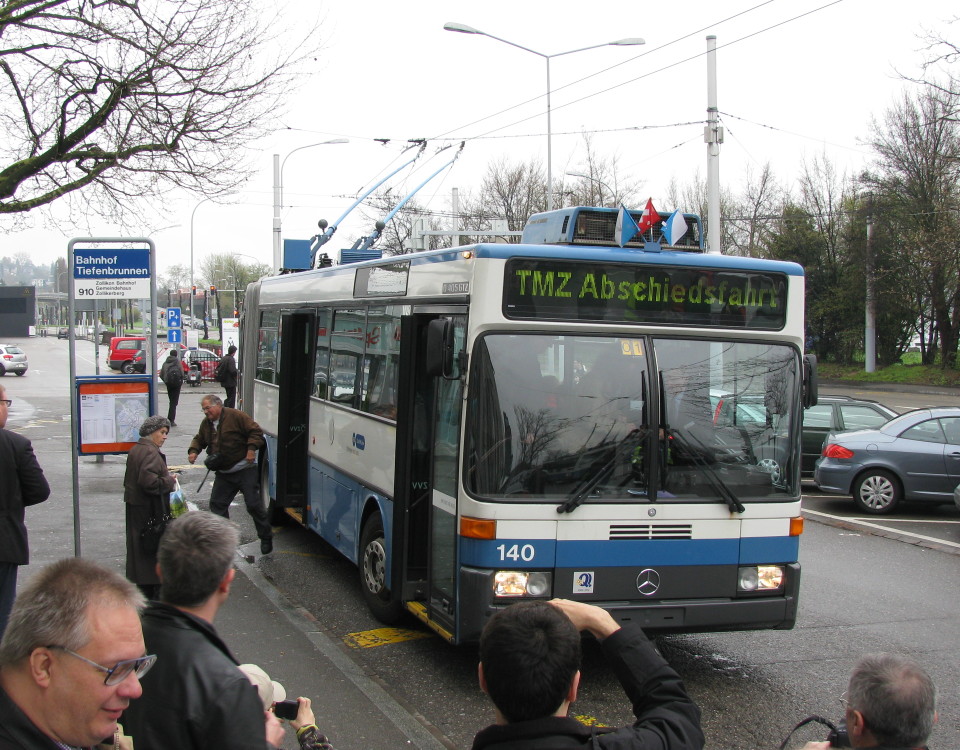 TMZ organised a farewell tour for the ABB / Mercedes O405 GTZ trolleybus on Sunday (21st). This is not actually the final end of operation of the type (they are expected to last until Autumn), but with their numbers rapidly thinning, it may have been the last opportunity to see large numbers in service. The tour was worked by 123 and 140, with several chance meetings occurring with sister units covering normal service. As an ominous sign of the approaching end, 123 failed with a pneumatic problem at Witikon, and 140 had to proceed alone – but the failed bus could be repaired and rejoined the group later.
My photographs of the tour can be seen here. I have also added a YouTube movie below.

This news item is from the 2013 newslog.


---
search Zürich tram news archive
news index for displayed year (2013)
news index for 2023
all news for current year
Zürich tram homepage
---
to link to this item please use:

http://www.proaktiva.ch/tram/zurich/newslog/newsitem.php?year=2013&item=220413