Winterthur: Heritage trolleybus returns
filed on: 07.10.2014 (7th Oct 2014)
I am happy to be able to disclose more details of the previously reported return of Winterthur's heritage trolleybus 101. Trolleymotion has revealed that this vehicle has been overhauled in Winterthur, passed its ministry inspection and is now available for specials and private hire. Its first official appearance in this guise will probably be as Adventsbus - an advent fairy-tale bus for children (an appearance to be jointly organized by Winterthurer Verkehrsbetriebe and the Reformed Church in Winterthur). As Trolleymotion points out, the public appearance of heritage buses has an enormous goodwill value for an operator.
101 entered sevice in 1958 and was withdrawn in 1989 after more than 30 years of service. Following the Zürich prototype (also 101) of 1957, Winterthur's 101 was the second GTr51 built and is thus the second Swiss trolleybus ever. As Zürich 101 no longer survives, this beauty from Winterthur is the oldest of all Swiss articulated trolleybuses.
Zürich also still has a GTr51, but this vehicle languishes in storage with an uncertain future. Amazingly, two further (and only marginally younger) GTr51s survive in active service in Valparaíso. A brief history of the type in Zürich and Valparaíso can be read here. There is also a Bern example in preservation.
Can Zürich one day take a leaf from Winterthur's book and return a heritage trolleybus to operating condition?
The pictures below are from Trolleymotion (click pictures to access original article):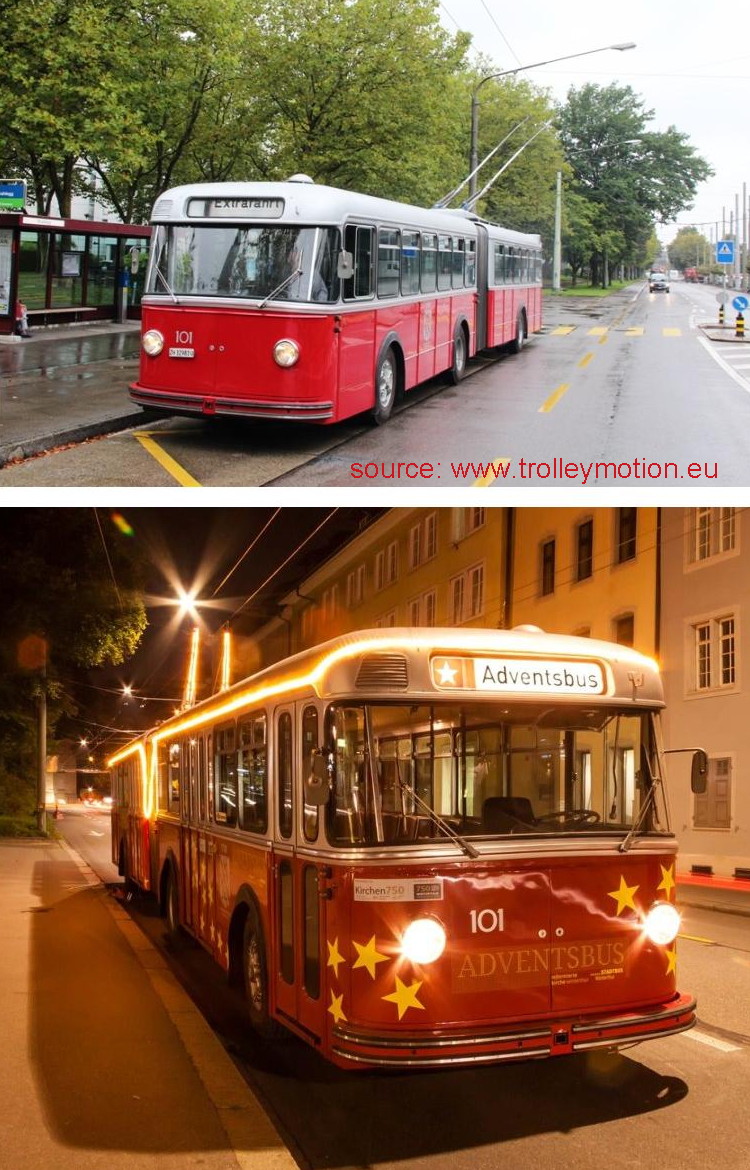 And here is another atmospheric view from the page of the Reformed Church of Wintherthur: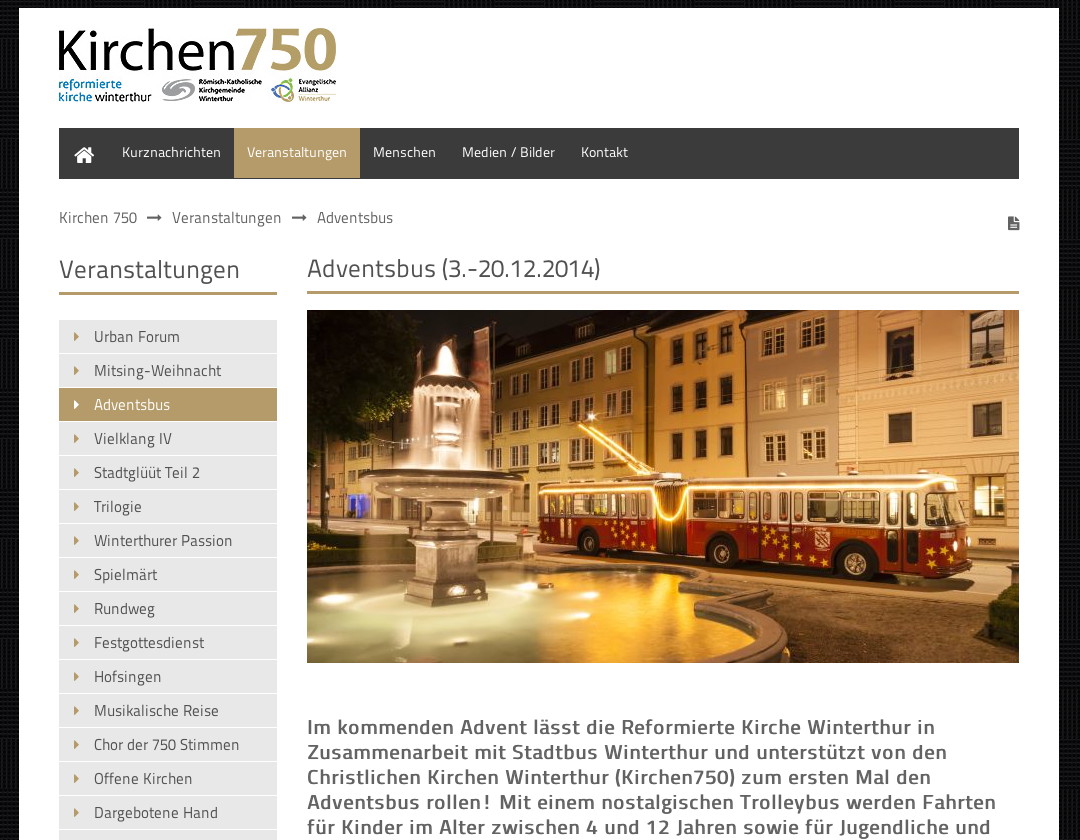 A truly amazing collection of pictures of GTr51s and a description and history of the type is provided on this page of Trolleybus Valparaíso blog.
This news item is from the 2014 newslog.


---
search Zürich tram news archive
news index for displayed year (2014)
news index for 2022
all news for current year
Zürich tram homepage
---
to link to this item please use:

http://www.proaktiva.ch/tram/zurich/newslog/newsitem.php?year=2014&item=071014