Trolleybus 106 gets matrix displays
filed on: 20.12.2014 (20th Dec 2014)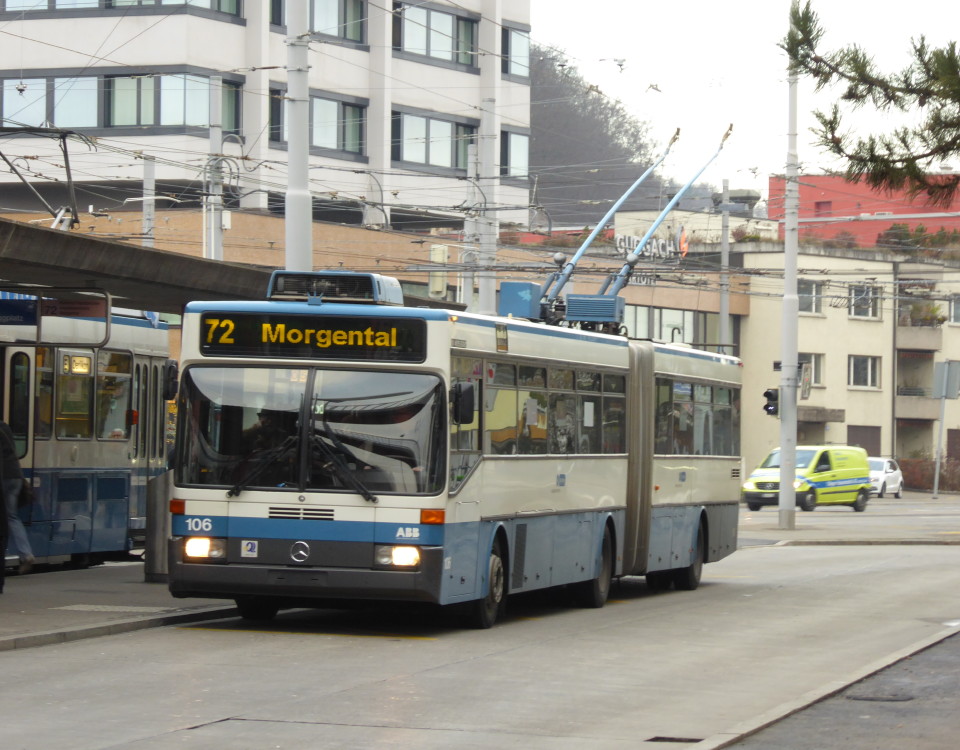 GTZ trolleybus 106 has become a bit of a celebrity, being the last GTZ – no the last VBZ bus in regular service – to use roller-blind displays. This ended in early December when matrix displays were fitted, presumably from a withdrawn sister vehicle.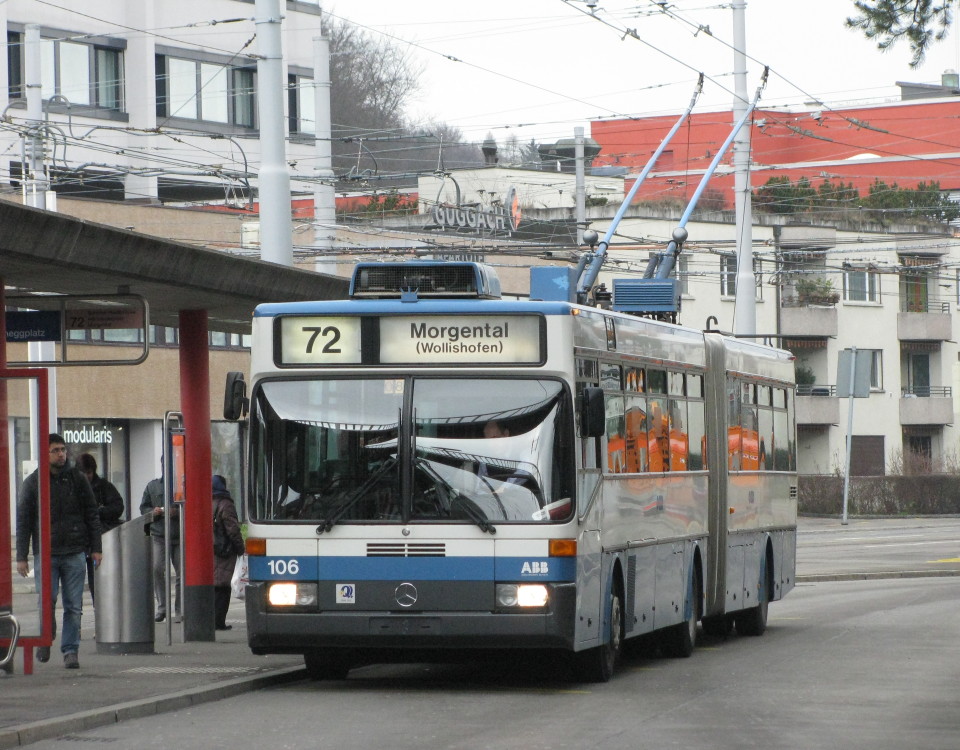 This would make this the third bus to use the displays as the GTZs were in turn fitted with matrixes from withdrawn O405 diesel buses. For a bus that supposedly (or so it was suggested) has only days to live, this is a surprising move. Of course we wouldn't mind if this means their final withdrawal has been postponed yet again.


This news item is from the 2014 newslog.


---
search Zürich tram news archive
news index for displayed year (2014)
news index for 2022
all news for current year
Zürich tram homepage
---
to link to this item please use:

http://www.proaktiva.ch/tram/zurich/newslog/newsitem.php?year=2014&item=201214c