By trolleybus to ETH Hönggerberg
filed on: 26.11.2014 (26th Nov 2014)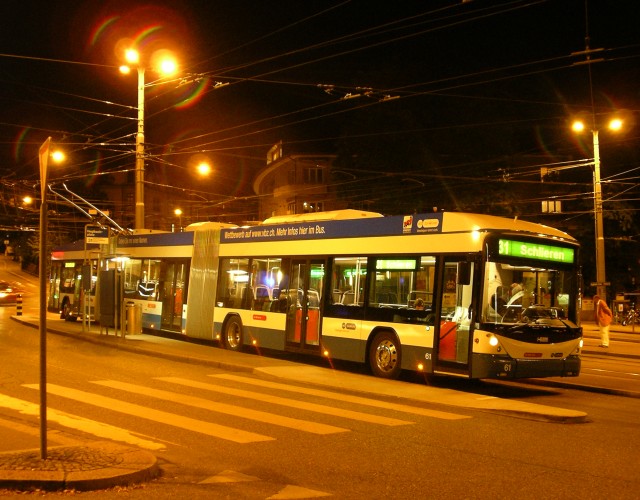 The proposed electrification of bus routes 69 and 80 still appears to be an active goal – or so it is suggested by a report on a potential tram route to serve the ETH Hönggerberg campus (of the Swiss Federal Institute of Technolgy, ETH). Although the report basically says this tram is not much of a priority, if indeed it will ever be built at all, a side remark states that the conversion to trolleybus of diesel bus routes 69 and 80, both of which serve this location, is planned for "within the next years".
source: bahnhofplatz.ch citing Zürich Nord newspaper.
In 2012, the city of Zürich was supportive of said electrification, but the canton was dismissive. If this is to go ahead under favourable conditions, a certain urgency is required as should the electrification coincide with the present diesel fleet coming due for replacement, only the incremenetal rather tha total cost would need be raised.
This news item is from the 2014 newslog.


---
search Zürich tram news archive
news index for displayed year (2014)
news index for 2022
all news for current year
Zürich tram homepage
---
to link to this item please use:

http://www.proaktiva.ch/tram/zurich/newslog/newsitem.php?year=2014&item=261114a