Restaurant tram in danger
filed on: 03.09.2015 (3rd Sep 2015)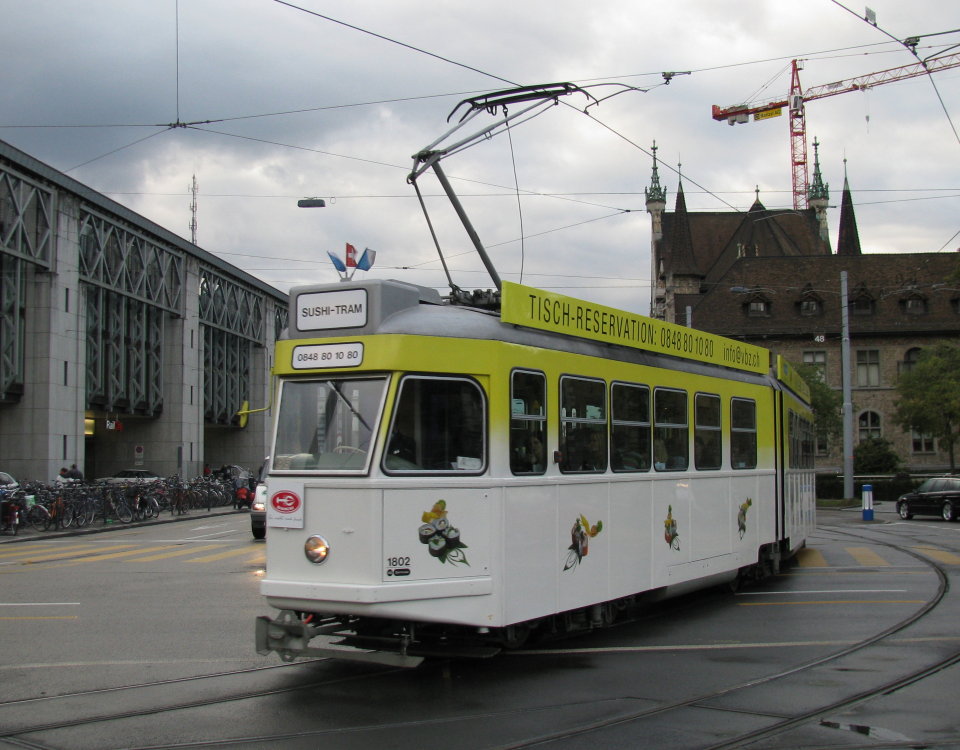 VBZ's restaurant tram 1802 (originally an articulated protype dating to 1960) has been out of service for some time now. According to sources on bahnhofplatz.net, the car is presently stored in Oerlikon depot together with open-topped trailer 1971 (a converted standard tram trailer).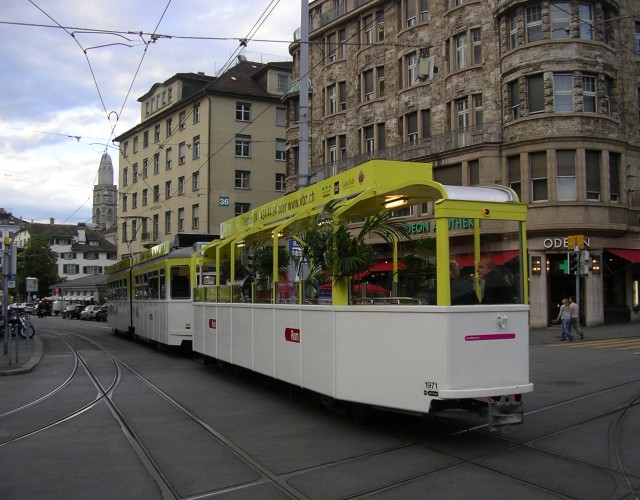 Plans to overhaul the pair are unlikely to be followed up on due to the high costs. Sadly, Tram Museum Zürich has also declined to express interest (although even as a statitc restaurant, this would be quite an attraction at the museum). It is feared this trams will be scrapped.

This news item is from the 2015 newslog.


---
search Zürich tram news archive
news index for displayed year (2015)
news index for 2023
all news for current year
Zürich tram homepage
---
to link to this item please use:

http://www.proaktiva.ch/tram/zurich/newslog/newsitem.php?year=2015&item=030915