Limmattalbahn: Aargau approves funds
filed on: 23.09.2015 (23rd Sep 2015)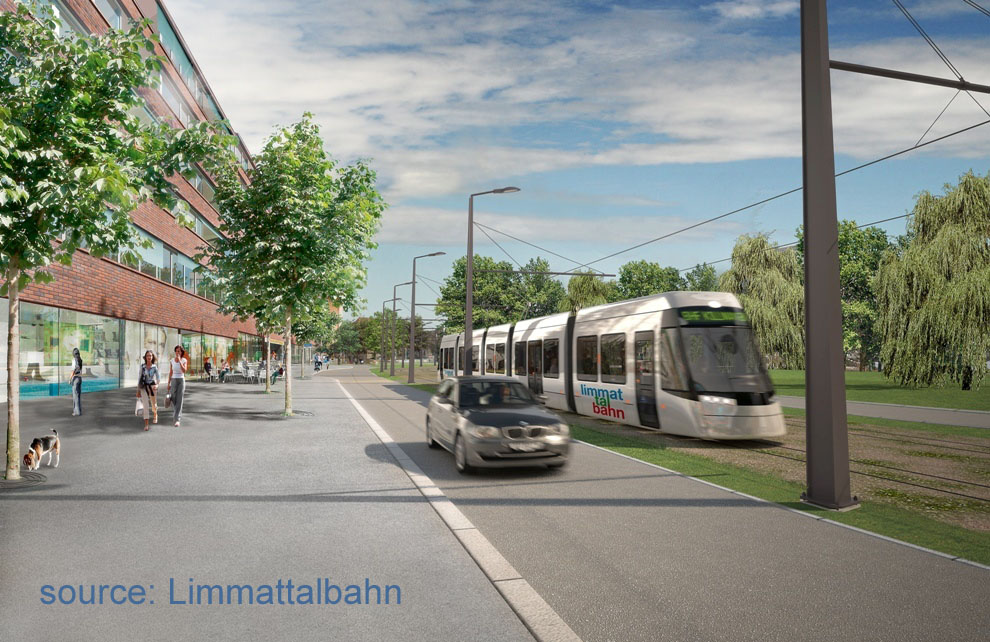 The canton of Aargau approved its 178 million CHF share of the funds of Limmattalbahn in May. Limmattalbahn is the tram/light rail project that will extend from the western fringe of Zürich along the Limmat valley into the neighbouring canton of Aargau. Construction should begin in 2017 with the first phase (to Schlieren) opening in 2019. The Zürich side also approved their share of 510 million, but this is being challenged in a referendum on 22nd November. No such challenge has been raised on the Aargau side.
source: bahnhofplatz.net
This news item is from the 2015 newslog.


---
search Zürich tram news archive
news index for displayed year (2015)
news index for 2022
all news for current year
Zürich tram homepage
---
to link to this item please use:

http://www.proaktiva.ch/tram/zurich/newslog/newsitem.php?year=2015&item=230915b