Further international trains gone
filed on: 11.04.2016 (11th Apr 2016)
Despite politicians claims to be supporting international rail travel, the network of international trains is continuing to shrink. The last trains linking Switzerland to Belgium, The Eurocities Vauban and Iris ran for the last time on April 2nd. To mark the last day, an SBB restaurant car and panorama cars were added.
source: Article on wallorail.be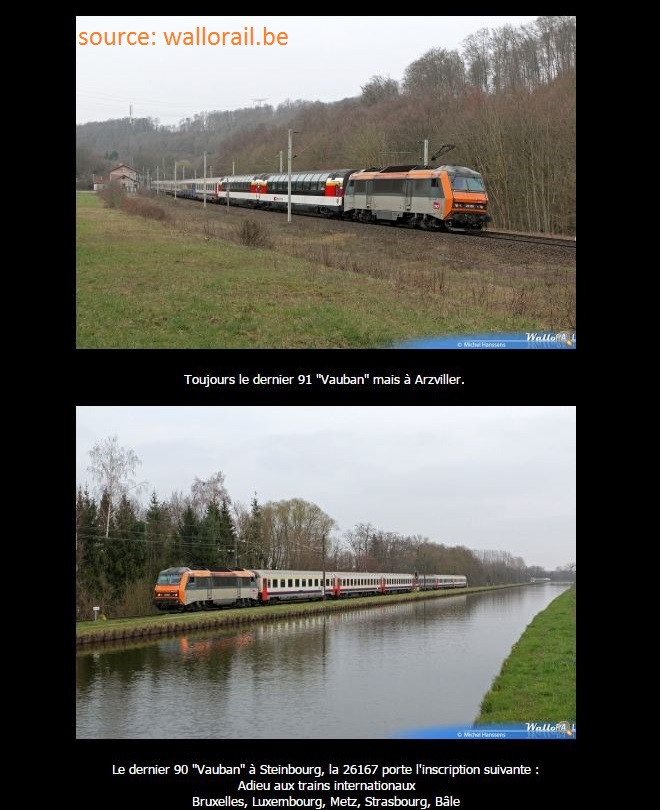 This news item is from the 2016 newslog.


---
search Zürich tram news archive
news index for displayed year (2016)
news index for 2022
all news for current year
Zürich tram homepage
---
to link to this item please use:

http://www.proaktiva.ch/tram/zurich/newslog/newsitem.php?year=2016&item=110416a