Another great map resource
filed on: 17.06.2016 (17th Jun 2016)
Good maps showing tramways can be a source of great pleasure in exploring known and unknown systems. The Internet has brought a number of interesting map resources, some of which I have discussed on the newslog in the past (Tundria and carto.metro). But here is another one. The OpenRailwayMap maps out the railways of the world (with some areas presently being covered in greater detail than others). If you zoom into the cities, tram routes are also shown.
The screenshot below shows Zürich with Sportplatz Hardturm at the top left, Stauffacher at the bottom right, while also showing Hardbrücke and Albisriederplatz. Tram routes are shown in pink, mainline railways in yellow or orange, sidings in black and industrial lines in brown (some dismantled sections are actually still shown as active, but otherwise this view seems fairly accurate).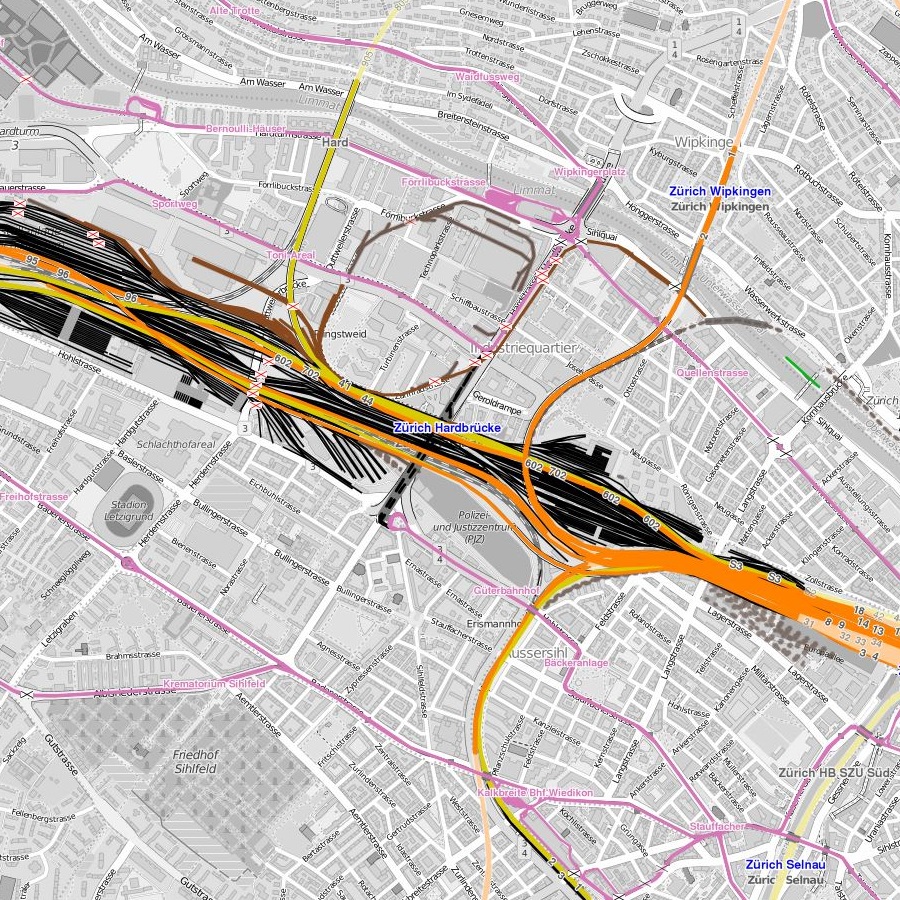 This news item is from the 2016 newslog.


---
search Zürich tram news archive
news index for displayed year (2016)
news index for 2019
all news for current year
Zürich tram homepage
---
to link to this item please use:

http://www.proaktiva.ch/tram/zurich/newslog/newsitem.php?year=2016&item=170616b