Is Flexity bad for track?
filed on: 19.05.2016 (19th May 2016)
A comment on bahnforum.ch concurs with my own observations on the excessive axle loading of the Flexity tram. The comment links to a newspaper article (in Limmattaler Zeitung going back almost a year, but prophetically featuring a Flexity picture) in which it is confirmed that maintenance costs are not being considered. Despite having been conceived as a track-friendly tram, Cobra has already lead to increased wear on track and associated mitigatory measures. With Flexity's combination of added weight and the return to fixed axles, will things only get worse? Or will the larger wheel diameter (620 rather than 560mm) and shorter wheelbase mitigate this?
No doubt, an explanation will be forthcoming. Keep watching this space.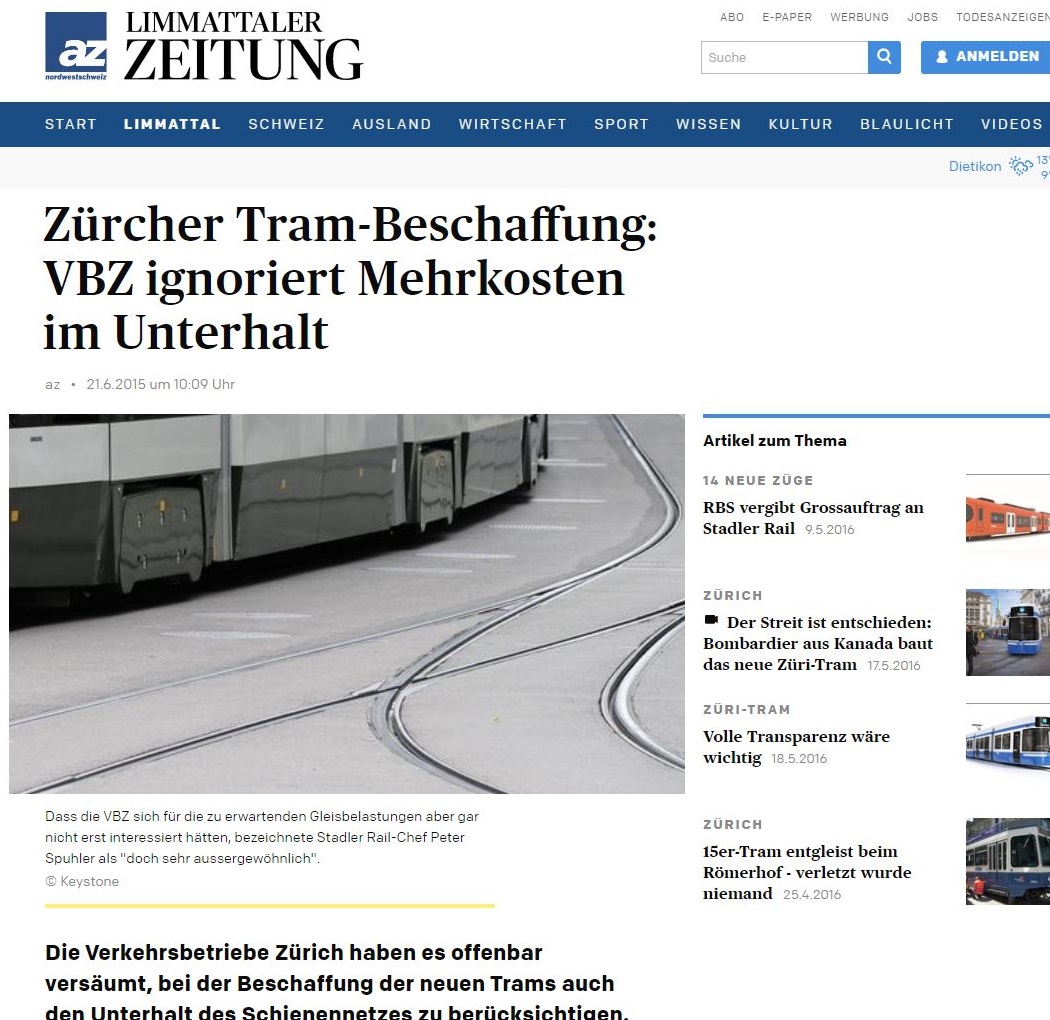 This news item is from the 2016 newslog.


---
search Zürich tram news archive
news index for displayed year (2016)
news index for 2022
all news for current year
Zürich tram homepage
---
to link to this item please use:

http://www.proaktiva.ch/tram/zurich/newslog/newsitem.php?year=2016&item=190516a