Flexity won't squeal
filed on: 25.05.2016 (25th May 2016)
Following on from last week's news item that Flexity would squeal more than Cobra on account of its return to fixed axles (but still less than Tram 2000), it has now been explained how Bombardier will achieve this. The trams will have "wheel surface conditioning" (lubrication) similar to that in use on the supplier's Berlin trams.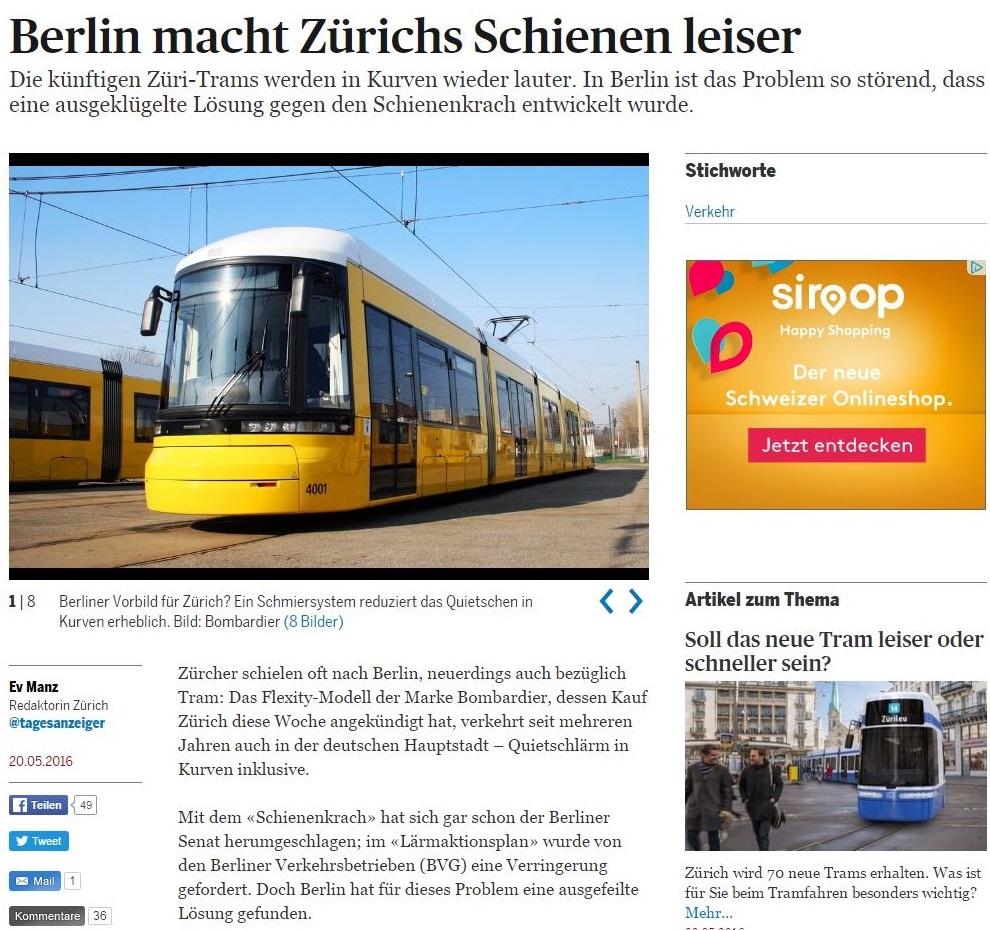 source: Tages Anzeiger
This news item is from the 2016 newslog.


---
search Zürich tram news archive
news index for displayed year (2016)
news index for 2022
all news for current year
Zürich tram homepage
---
to link to this item please use:

http://www.proaktiva.ch/tram/zurich/newslog/newsitem.php?year=2016&item=250516a