What future for named trams?
filed on: 27.07.2016 (27th Jul 2016)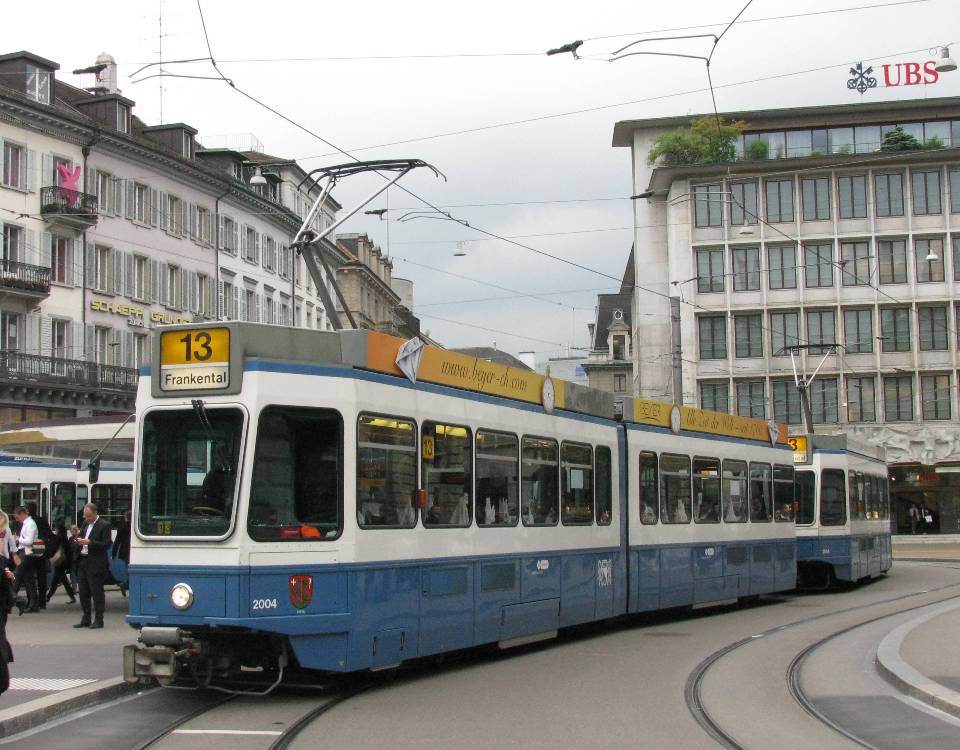 A number of Tram 2000s, especially of the first series, are named after neighbourhoods of the city of Zürich (a list can be found here). An article in Züriberg, cited on bahnhofplatz.net explains that the namings were actually sponsored by the respective neighbourhoods, which explains why some neighbourhoods not actually served by trans (such as Witikon) are included but others (such as Leimbach) are not.
With the trams in question set to be replaced soon, it remains a matter of speculation what future tram naming has. Apparently the tradition has not died out entirely as, according to the article, Cobra 3001 was named Stadt Zürich in 2001, but the naming was soon forgotten about and no name presently carried.
The article says that the possibility of naming the Flexity trams remains open, but there is no policy decison on this matter. The article also speculates that the Tram 2000s will not necessariyl make their way to the scarpyard. They are essentially still in good condition but need to be withdrawn due to the legal need to provide an entirely low-floor fleet from 2023. A further life elsewhere thus remains an option.
This news item is from the 2016 newslog.


---
search Zürich tram news archive
news index for displayed year (2016)
news index for 2022
all news for current year
Zürich tram homepage
---
to link to this item please use:

http://www.proaktiva.ch/tram/zurich/newslog/newsitem.php?year=2016&item=270716