No BLT trams for VBZ
filed on: 22.08.2017 (22nd Aug 2017)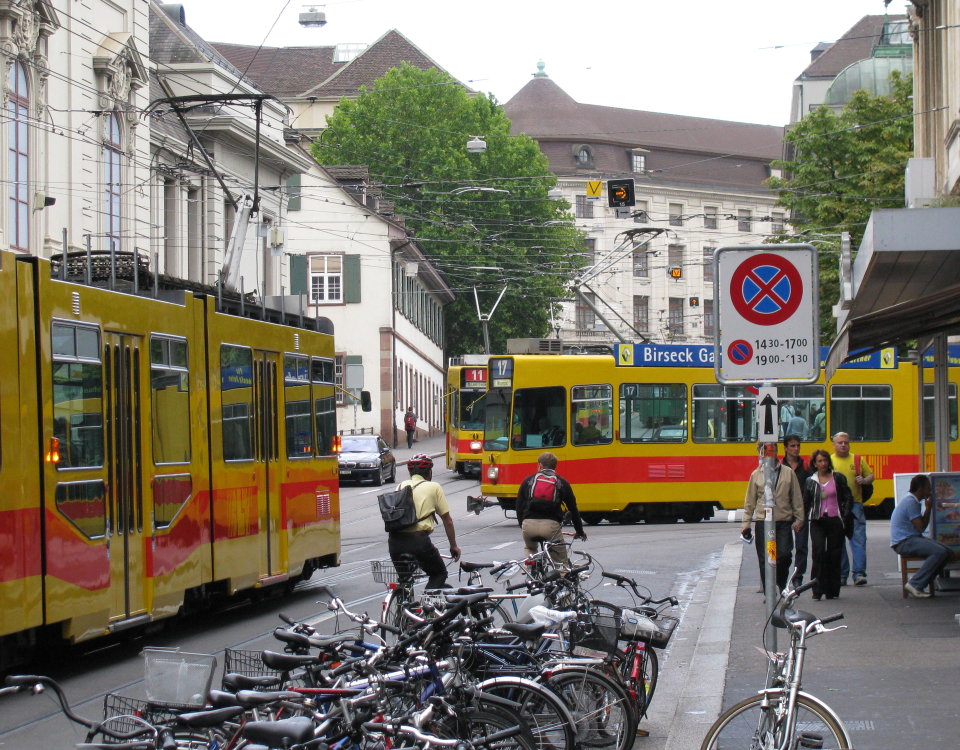 Various speculations have been doing the rounds recently that surplus BLT Be4/6 and Be 4/8 trams might be finding their way to Zürich. The reason is that Zürich's new tram order has been delayed so far that VBZ could be facing a rolling stock shortage. Apparently the Tram 2000 fleet are in serious need of major overhauls if they are to be kept running until the new trams arrive, and VBZ has been looking into alternatives. However, the BLT trams would also be in need of overhauls and platforms would have to be modified to permit their use. There those won't be any BLT trams in Zürich for the time being.
source: Tram, Bahnhofplatz
This news item is from the 2017 newslog.


---
search Zürich tram news archive
news index for displayed year (2017)
news index for 2022
all news for current year
Zürich tram homepage
---
to link to this item please use:

http://www.proaktiva.ch/tram/zurich/newslog/newsitem.php?year=2017&item=220817re