End of line for RBS Mandarinli
filed on: 10.12.2019 (10th Dec 2019)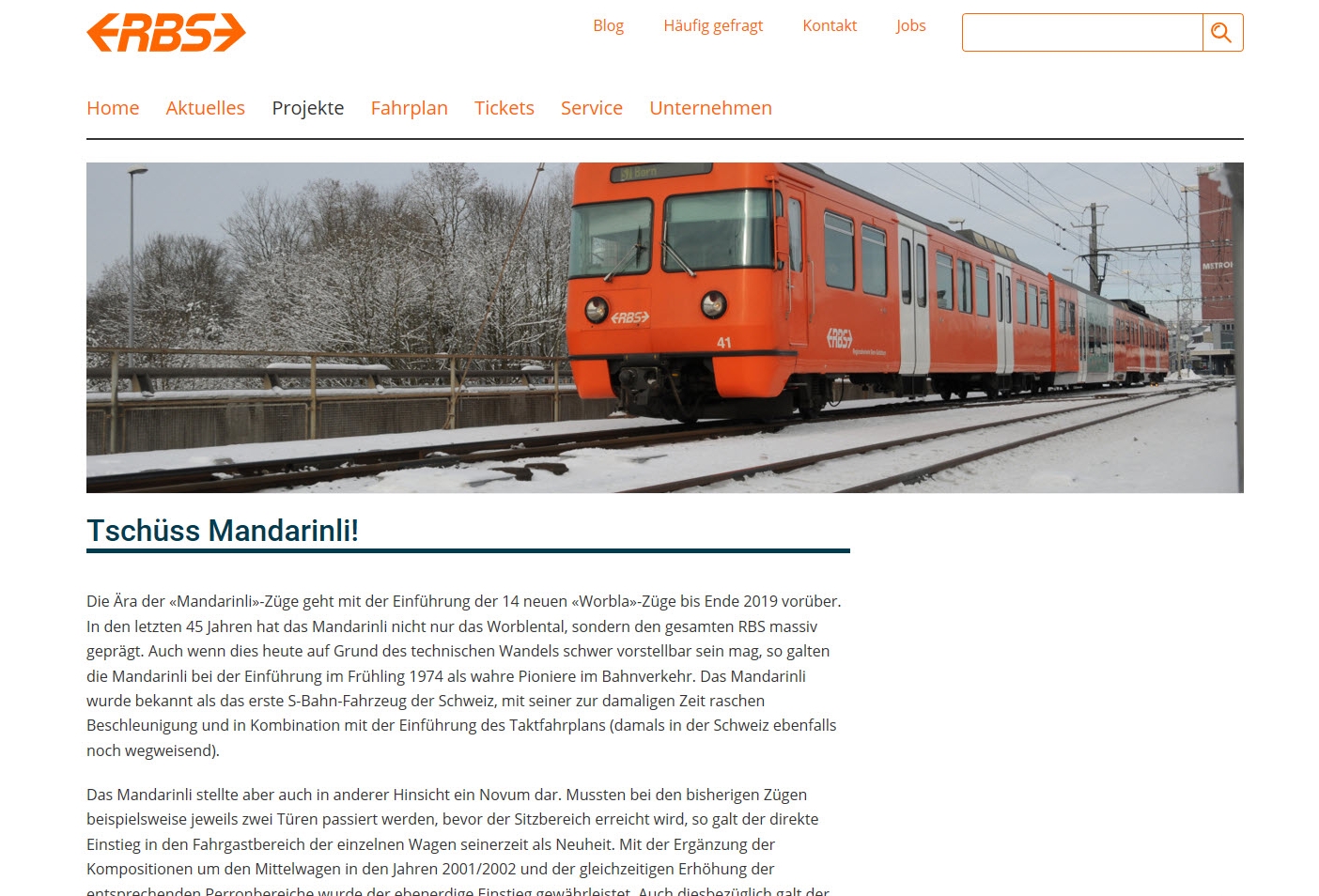 The days of RBS's iconic Mandarinli trains are coming to a close. When introduced in 1974, they were very much ahead of their time and arguably represented the first true S-Bahn units in Switzerland. They were extended to three car sets in 2001-2 by adding low-floor middle cars.
The remaining Mandarinli sets will make their last runs bewteen 9th and 16th December. A timetable is published on the RBS web page here.
This news item is from the 2019 newslog.


---
search Zürich tram news archive
news index for displayed year (2019)
news index for 2022
all news for current year
Zürich tram homepage
---
to link to this item please use:

http://www.proaktiva.ch/tram/zurich/newslog/newsitem.php?year=2019&item=101219b