Glattalbahn to Kloten
filed on: 10.12.2019 (10th Dec 2019)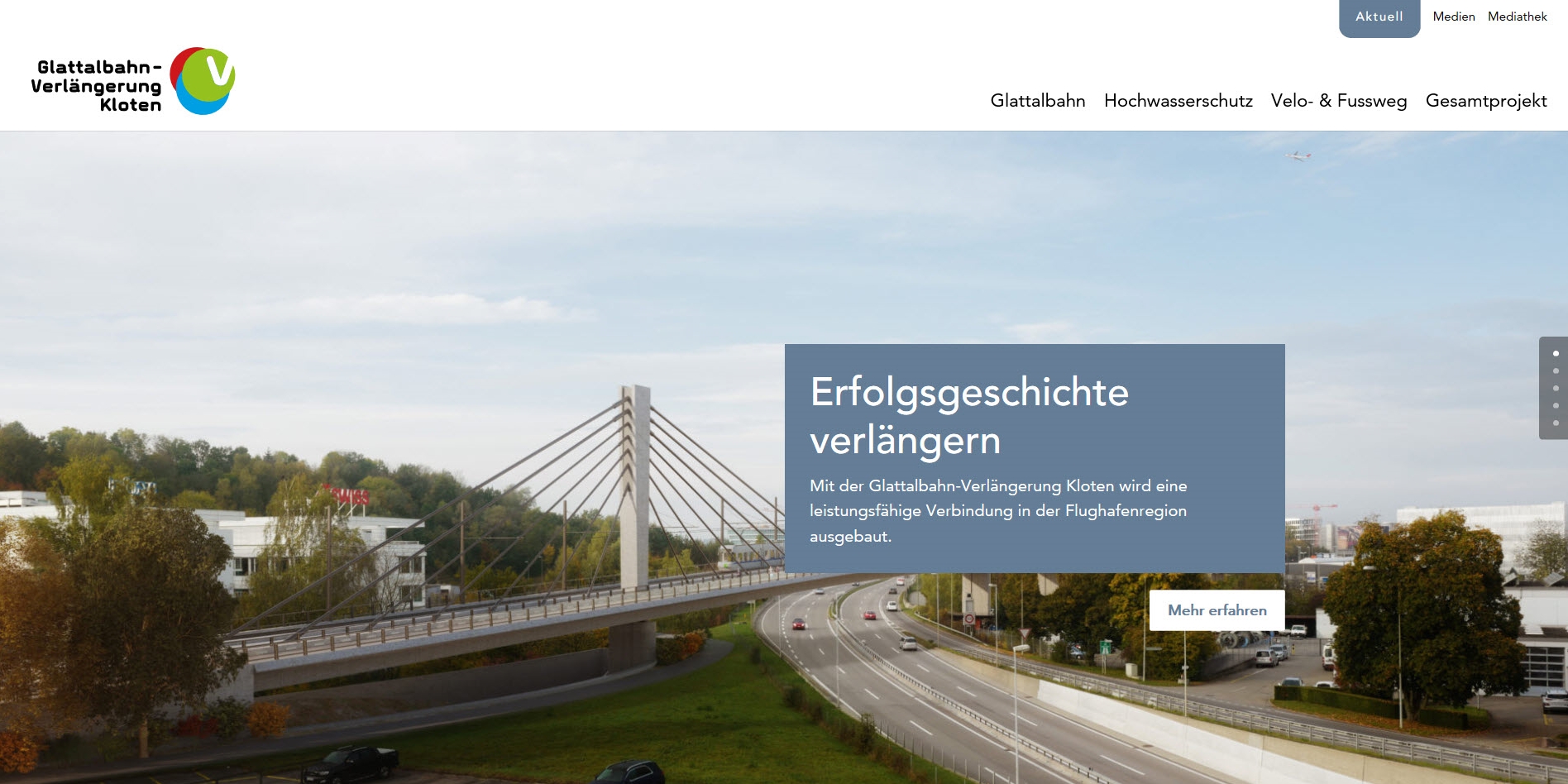 A website has been launched for the extension of Glattalbahn from Zürich Airport to Kloten: glattalbahn.ch.
Glattalbahn is a light rail system, developed as an extension of Zürich's tram system beyond the municipality's northern boundary in three phases between 2004 and 2010. The airport line opened in 2008.
From early on in the project, the intention was voiced to add further extensions later. At the time this long term option was dubbed Ringbahn Hardwald and would have continued beyond the airport via Kloten and Bassersdorf to Dübendorf, where it would have rejoined the other arm of Glattalbahn, effectively closing a ring. Now the first section of that project, the airport to Kloten extension, is rapidly approaching reality.
According to the website, construction could begin in 2025 for a 2028 opening. The 3.5km extension will cost 180 million CHF with a further 70 million allocated for flood management measures and 50 million for a cycle route. The canton of Zürich will make an application for federal money in 2021. The project forms part of Kloten's development startegy dubbed Strategie 2030.
This news item is from the 2019 newslog.


---
search Zürich tram news archive
news index for displayed year (2019)
news index for 2022
all news for current year
Zürich tram homepage
---
to link to this item please use:

http://www.proaktiva.ch/tram/zurich/newslog/newsitem.php?year=2019&item=101219c