Limmattalbahn opening, and second phase launched
filed on: 21.08.2019 (21st Aug 2019)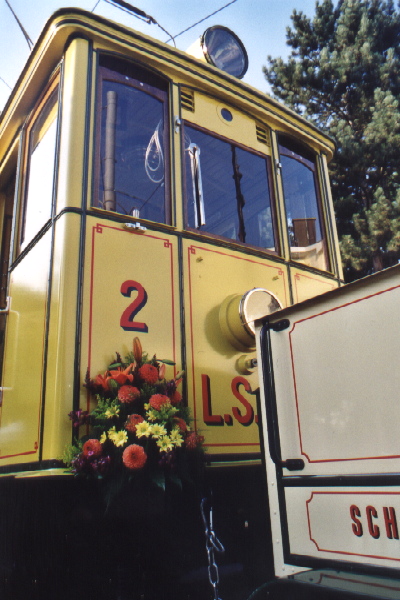 Festivities in Schlieren over the weekend of 31st Auguist / 1st September will mark the opening of the first phase of Limmattalbahn, with trams offering rides on the new section. Some sources suggest that heritage trams will also be running on both days, but the flyer from Tram Museum Zürich suggests this will only be on Sunday. For Limmattal Strassenbahn number 2 (built 1900), this is a notable return to its former home route.
Limmattal Strassenbahn was a private tram company running from Zürich Letzigrund to Dietikon via Schlieren (at times running through from Letzigrund to Hauptbahnhof), and also a branch from Schlieren to Weiningen (both lines opened in 1900). Besides passengers, mail, beer and other goods were also carried. The area was still sparsely populated at the time and ridership never developed as intended. The line from Schlieren to Dietikon closed in 1928. The entire company was taken over by the city tram operator (StStZ) in 1930 and the Weiningen line closed the following year, leaving Schlieren as terminus.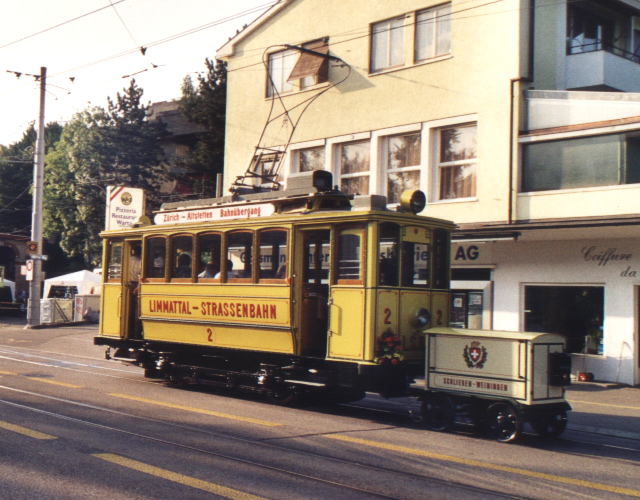 The line was cut back to Farbhof in 1956. The new line does not have an identical alignment to the original, but follows it in many places (including all of the first phase).
The completion of the first phase also marks the official commencement of the second phase of construction, which will complete the line from Bahnhhof Altstetten to Killwangen. In reality, preparatory work is already in evidence in many locations along the route.

This news item is from the 2019 newslog.


---
search Zürich tram news archive
news index for displayed year (2019)
news index for 2022
all news for current year
Zürich tram homepage
---
to link to this item please use:

http://www.proaktiva.ch/tram/zurich/newslog/newsitem.php?year=2019&item=210819