Facebook find: Peckham cantilever truck
filed on: 31.05.2019 (31st May 2019)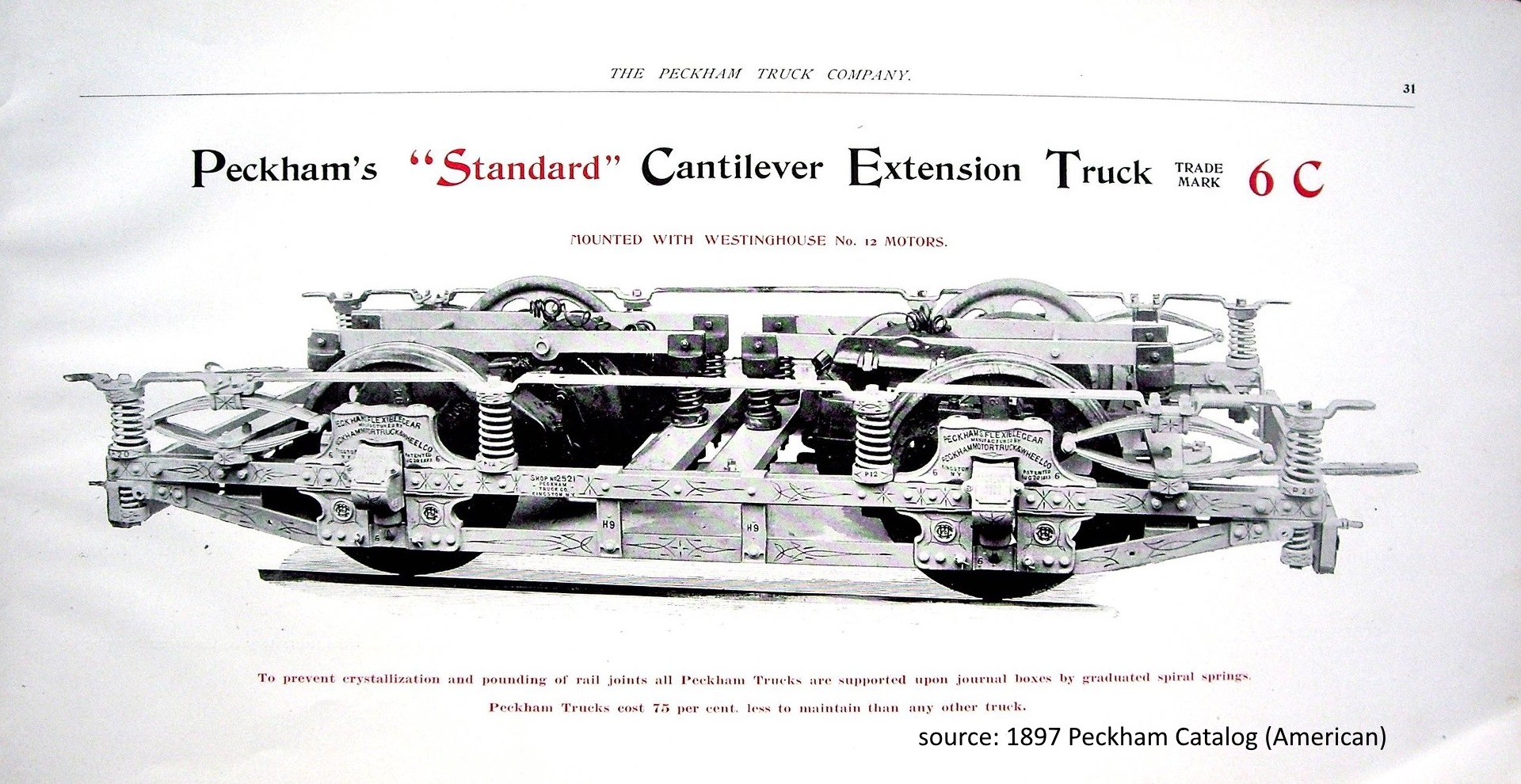 Interesting find on Facebook, from the 1897 (American) Peckham catalogue, showing "Peckham's 'Standard' Cantilever Extension Truck 6C", and claiming that "Peckham trucks cost 75 per cent less to maintain than any other truck". The design shown appears very similar, even if not entirely identical, to the Peckham trucks supplied to Zürich for Ce 2/2 57 - 84 in 1898 (the catalogue shows a number 6 whereas Zürich has number 8. I'm not sure of the precise differentiation).
The Zürich trucks were rebuilt in Zürich several times, with wheelbases being extended, springing arrangements modified, the original Westinghouse motors replaced by more powerful Swiss-made ones, and various associated strengthening of the overall truck being required as a result. Note the decorative details in the catalogue picture above (click it to enlarge). I don't know if the Zürich trucks orginally had this too, but apart from the castings themselves, all this is gone.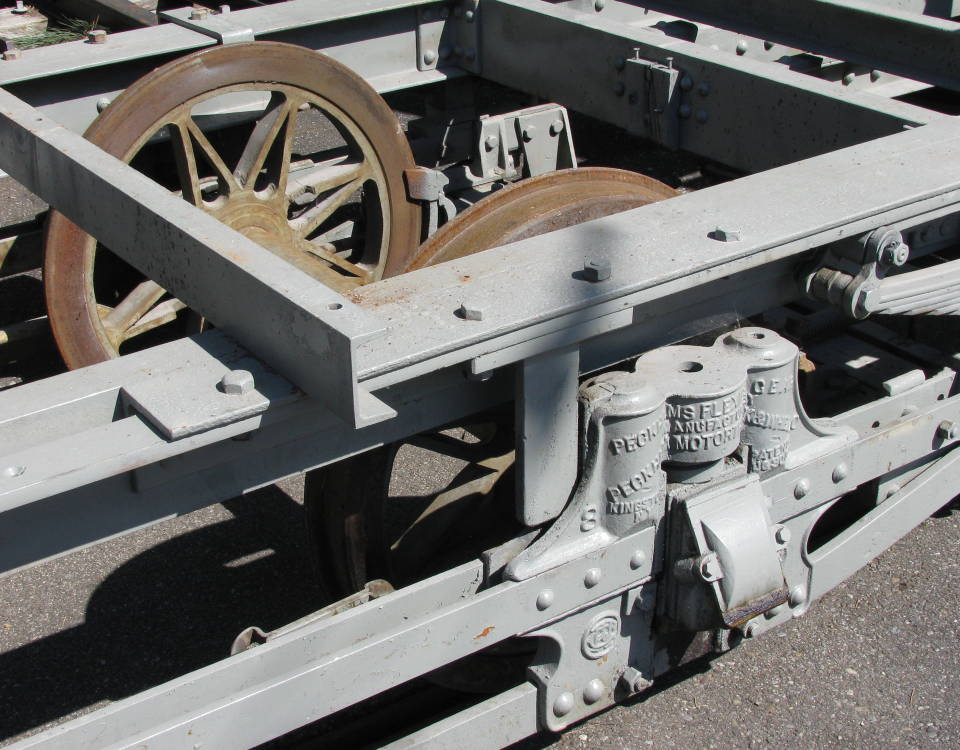 When the trams were withdrawn in the 1920s, many of the trucks saw further use as works cars, which accounts for the numbers that survived into recent times. Recent withdrawals went as donors to preservation projects in Scotland and Canada. One works tram is still in use with the Blonay Chamby heritage railway, another survives under Zürich's preserved crane car 1952, with (I believe) at least a further complete truck and various parts in store in Zürich. And then of course there are two trucks still seeing regular use in Zürich's cargo tram service.
Not bad for 121 year-old trucks!
This news item is from the 2019 newslog.


---
search Zürich tram news archive
news index for displayed year (2019)
news index for 2022
all news for current year
Zürich tram homepage
---
to link to this item please use:

http://www.proaktiva.ch/tram/zurich/newslog/newsitem.php?year=2019&item=310519b