12 Double-artic trolleybuses ordered
filed on: 18.05.2011 (18th May 2011)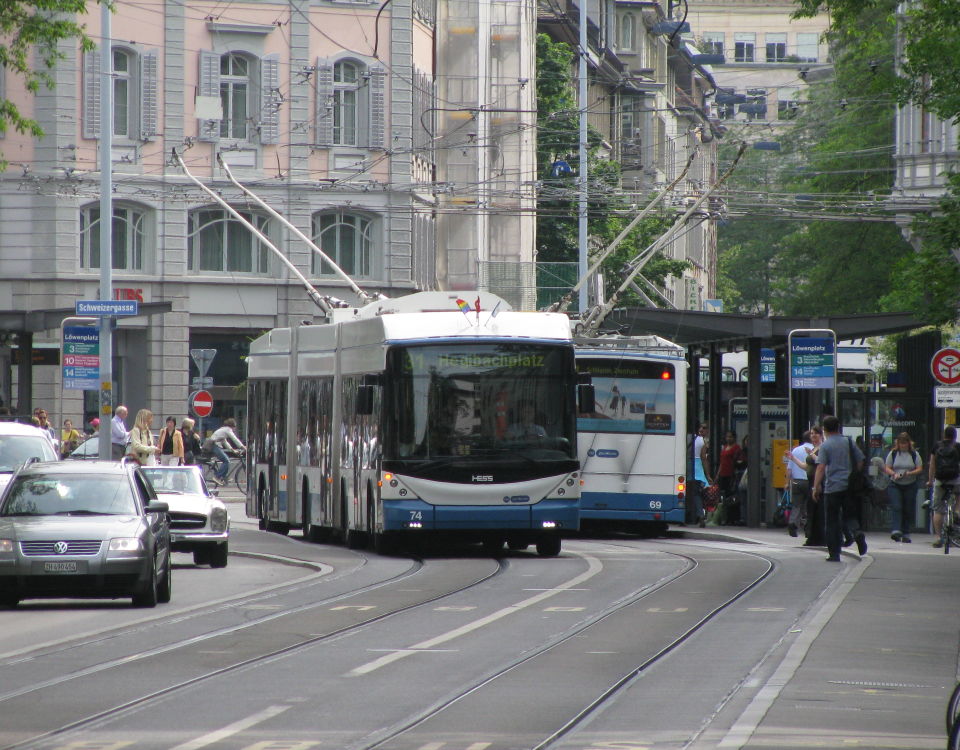 VBZ is buying 12 additional Lightram3 double.articulated trolleybuses from Hess for 20.5 million Franks. These trolleybuses will replace Mercedes/ABB O405 GTZ and permit route 32 to be fully operated with double-articulated units. The order is part of the acquisition announced in October 2010. The accompanying order for single articulated units has yet to be awarded.
source: bahnhofplatz.net
This news item is from the 2011 newslog.


---
search Zürich tram news archive
news index for displayed year (2011)
news index for 2022
all news for current year
Zürich tram homepage
---
to link to this item please use:

http://www.proaktiva.ch/tram/zurich/newslog/newsitem.php?year=2011&item=180511