Winterthur GTZ trolleybuses pass into history
filed on: 19.12.2012 (19th Dec 2012)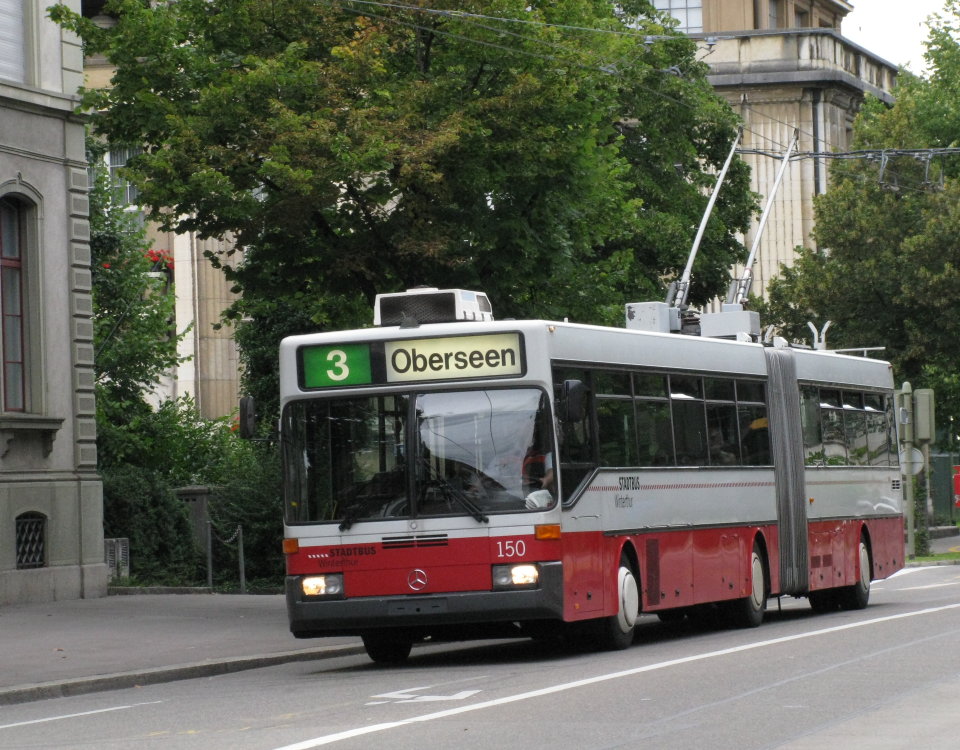 According to bahnhofplatz.net, the very last Winterthur ABB/Mercedes O405 GTZ trolleybus, 147, ran its last service on Wednesday 5th December, suitably decorated with flowers. Most of the Winterthur GTZs were withdrawn in 2010-2011. Although the fleet was replaced one on one by Swisstrolleys, the decision to reduce diesel bus operation on trolleybus lines led to two GTZs being retained. 147 spent a short period as de-icing unit before being re-instated alongside 149. To finally replace these, two further Swisstrolleys were ordered in late 2011 and recently delivered.
Possibly one of the recent withdrawals may be saved by the preservation group, Retrobus. Concerning the disposal of the earlier withdrawals, 143, 150, 156, 157, 158, 159, 160, 161 were scrapped for parts by VBZ (it is interesting to note that previously Z&uumlrich 5, 9 and 21 went to Winterthur for parts). Further units went to a German dealership, and have apparently still not found a new owner.
This news item is from the 2012 newslog.


---
search Zürich tram news archive
news index for displayed year (2012)
news index for 2022
all news for current year
Zürich tram homepage
---
to link to this item please use:

http://www.proaktiva.ch/tram/zurich/newslog/newsitem.php?year=2012&item=191212