GTZ trolleybuses, the final months
filed on: 26.02.2014 (26th Feb 2014)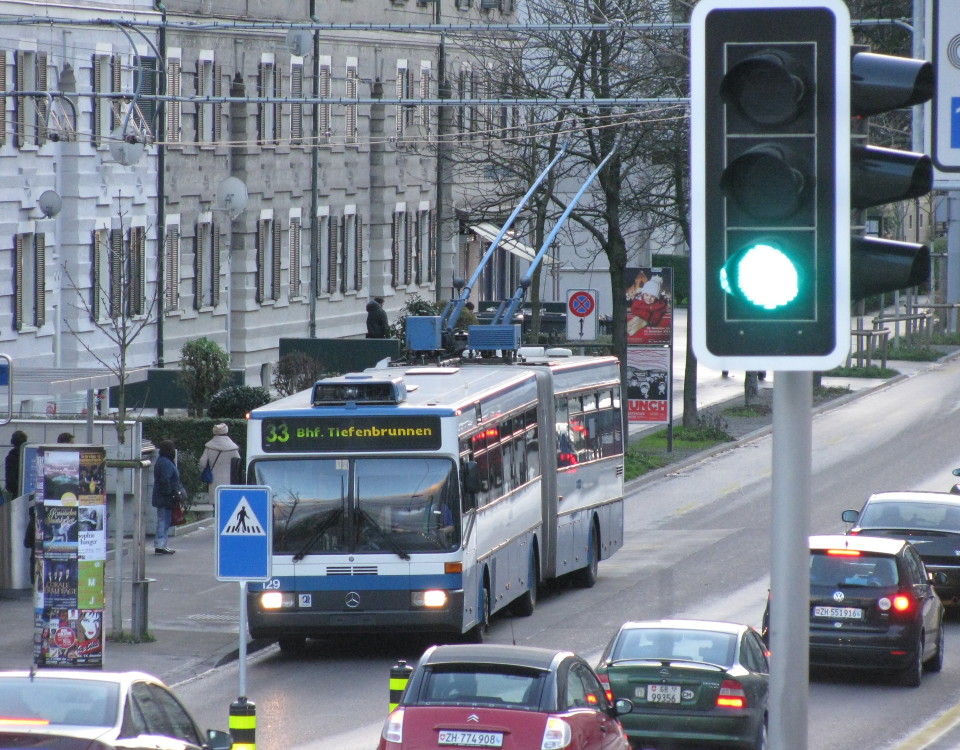 With delivery of Swisstrolleys being completed in September, withdrawal of Mercedes/ABB GTZs came to a temporary halt. 10 units presently remaining in service (according to my notes, these are 106, 113, 115, 122, 124, 129, 131, 137, 140 and 142). It was announced last year, that they would remain until April. Two Lightrams are still to be delivered, but beyond this no further trolleybus acquisitions are in the immediate planning. It is not clear whether there is any connection, but there are apparently six diesel buses on order that could replace the remaining GTZs, at least for the interim period until Tram Hardbrücke opens (in 2017), making route 71 superfluous. So ride and photograph these trolleybuses while you can!
On the topic of GTZ disposals, it was 133's turn to be scrapped on 19th February. This was one of the vehicles withdrawn last year.
source: bahnhofplatz.net
This news item is from the 2014 newslog.


---
search Zürich tram news archive
news index for displayed year (2014)
news index for 2019
all news for current year
Zürich tram homepage
---
to link to this item please use:

http://www.proaktiva.ch/tram/zurich/newslog/newsitem.php?year=2014&item=260214a