End of Zürich trolleybuses in Valparaíso
filed on: 04.11.2015 (4th Nov 2015)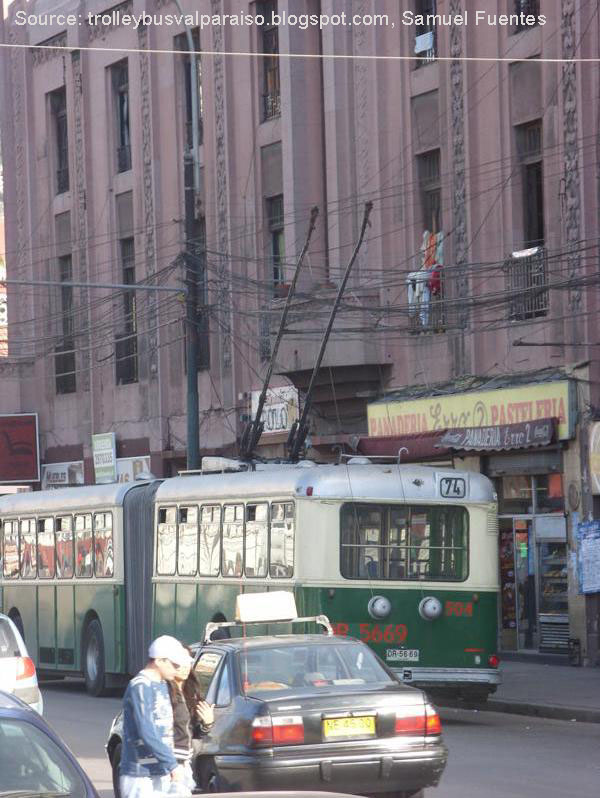 With delivery of ex-Luzern trolleybuses to Valparaíso complete, many of the Swiss articulated trolleybuses are surplus and likely to be scrapped. These include the ex-Zürich GTr 51 105 and 503 built 1959 and 1963 (ex VBZ 105 and 129, of which more here). The ex-Schaffhausen 203 has however been overhauled and returned to service. The news item on Trolleymotion does not comment on progress around the attempt to repatriate ex-Geneva 617.
source: Trolleymotion

This news item is from the 2015 newslog.


---
search Zürich tram news archive
news index for displayed year (2015)
news index for 2022
all news for current year
Zürich tram homepage
---
to link to this item please use:

http://www.proaktiva.ch/tram/zurich/newslog/newsitem.php?year=2015&item=281015a