you are in: tram -> zurich -> photo -> misc
sub categories: ubahn
< previous picture | 1/3 | next picture >
Zürich as it might have been: Lindenplatz U-Bahn stop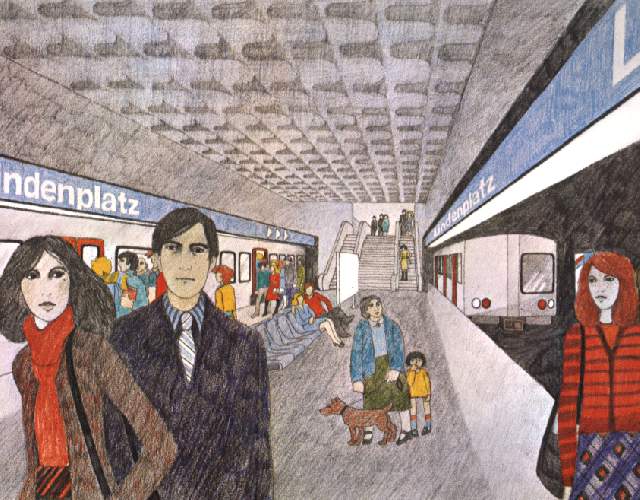 (click to enlarge)
In the early 1970s, Zürich was planning an underground (U-Bahn). The plans were rejected in a referendum in 1973. This artist's impression shows how Lindenplatz stop might have looked. Some sections on which work had already commenced were put to other uses, including a tram subway. For more information on this, visit this page:
From U-Bahn to tram tunnel.

The illustrated stop would have been built by cut-and-cover. Compare this to the deep-level-bore station that was planned at Schaffhauserplatz..
<to photo index start page


Relevant links:

Zürich tram page
Zürich tram newslog
To link to this page directly, please use the following link:
http://www.proaktiva.ch/tram/zurich/photo/?pict=ubahn_lindenpl