you are in: tram -> zurich -> glattal
Stadtbahn Glattal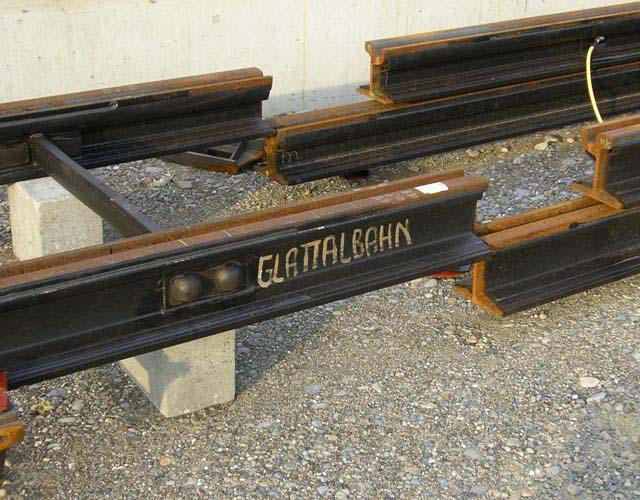 About Stadtbahn Glattal

history

news

photos

maps

articles

links

---
Stadtbahn Glattal is a new tram system for the Glattal area (to the North of Zürich). It is being realised in three phases for completion in 2010. The first phase (opened in 2006) connects to the city tram system at Messe (Oerlikon) and runs to Auzelg. The second phase (opening 2008) serves the airport, with the third phase (opening 2010) running from Auzelg to Stettbach. The three phases will cost a total of 537 million Franks. In the longer term a further extension, the so-called Ringbahn Hardwald may link Kloten, Bassersdorf and Dübendorf.
---
---
Search the news archive of this webiste for items on Glattal
---
Glattal photo gallery,
documenting various stages of construction and operation.
---
Glattal maps on photo gallery. Official maps can be found on the official webistes in the links section of this page.
---
Section on Stadtbahn Glattal from this website's 2005 Zürich tram article.
---
Notice: These links are to external websites. I am not responsible for the content of these, and the placement of these links does not necessarily signify an endorsement of their content.
VBG (Verkehrsbetriebe Glattal), coordinating authority for construction and operation.
Adrian Senn's Glattalbahn website, private, many pictures.
---
Page last modified on 19.04.2007