articles list | Halberstadt index page
table of contents | proceed to article>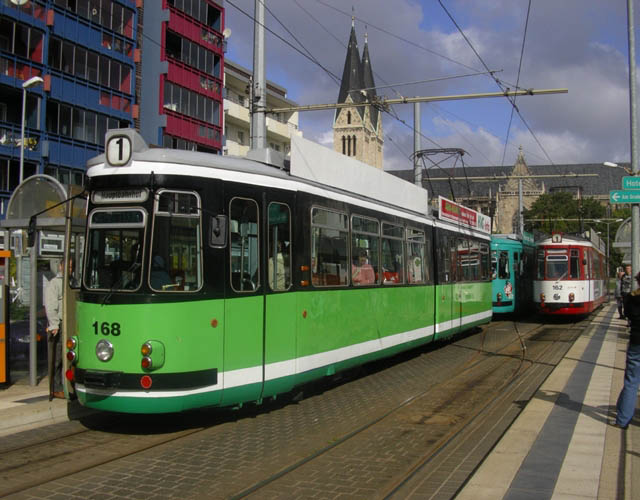 The following article was written following a visit to Halberstadt in September 2006 and published in the January 2007 edition of Tramways and Urban Transit under the title Small town survivor. The text presented here is as originally submitted and may differ from the published text through editing. The article reflects the status of the system and the author's opinions at the time of writing.
For further information on Halberstadt, the reader should check this website's Halberstadt index page.
Zürich, October 2006.
Halberstadt
Trams in a small town
A troubled history
The GT4 era
Anatomy of a small system
Tram versus bus
A tram for the future
Acknowledgement
Halberstadt photo gallery | Halberstadt index page | articles list