Forchbahn in Madagascar
filed on: 04.08.2020 (4th Aug 2020)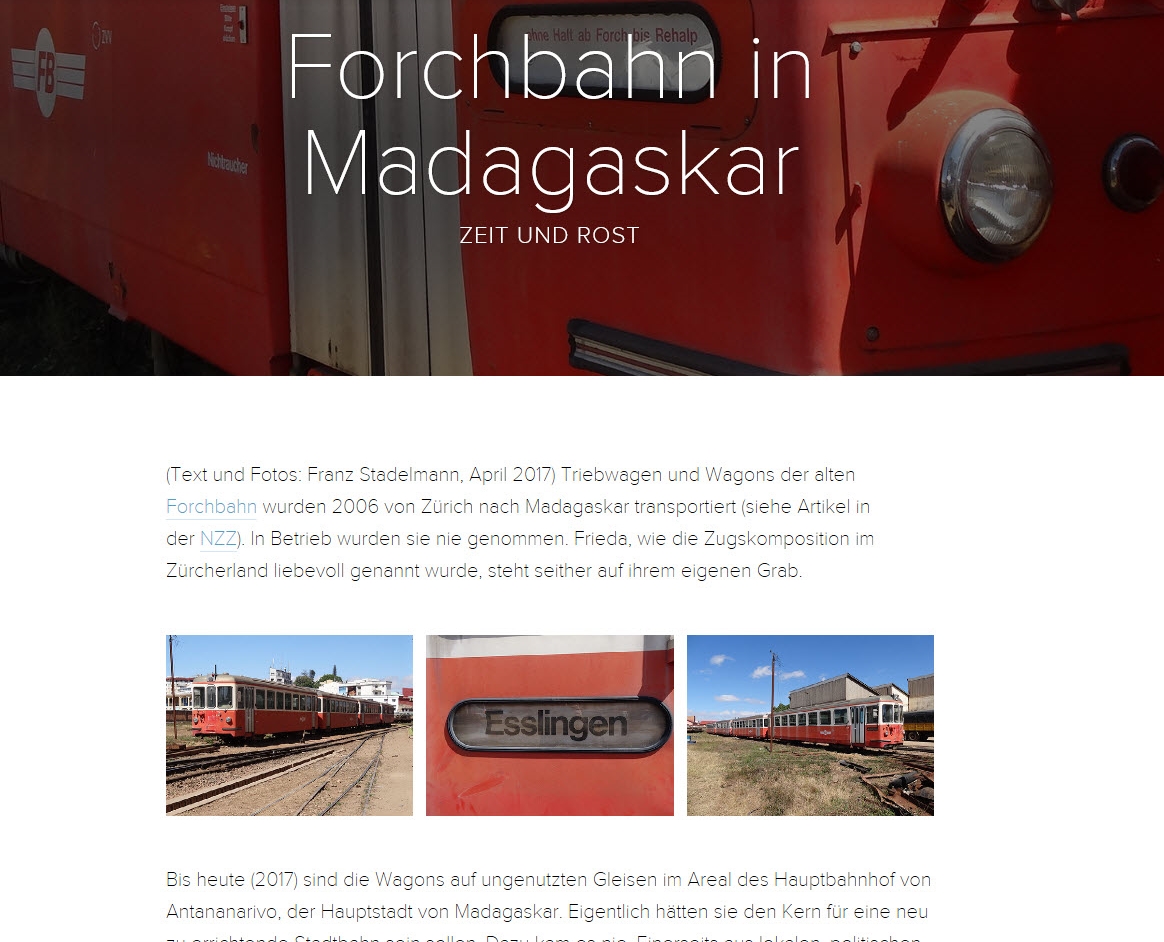 Some pictures of the ex-Forchbahn cars awaiting their uncertain future in Madagascar can be seen on Franz Stadelmann's photo gallery. More about the Forchbahn project in Madagascar by the same author can be read on priori.ch. Despite sitting in the open since 2004 and 2005, the cars are still looking in surprisingly good shape with very few signs of vandalism (but one of the trailers having suffered a frontal collision in a shunting incident).
Meanwhile, on their own web page, Forchbahn expresses reget over having allowed these cars to be shipped to Madagascar. The company says that it has learnt from this mistake and that the Tram 2000 units which will be replaced in a couple of years will definitely not be sent to a developing country, but most likely be scrapped.
This outlook does not appeared to be shared by all Swiss railways, as RBS and FLP are sending their Mandarinli to ... Madagascar.
This news item is from the 2020 newslog.


---
search Zürich tram news archive
news index for 2022
all news for current year
Zürich tram homepage
---
to link to this item please use:

http://www.proaktiva.ch/tram/zurich/newslog/newsitem.php?year=2020&item=040820b