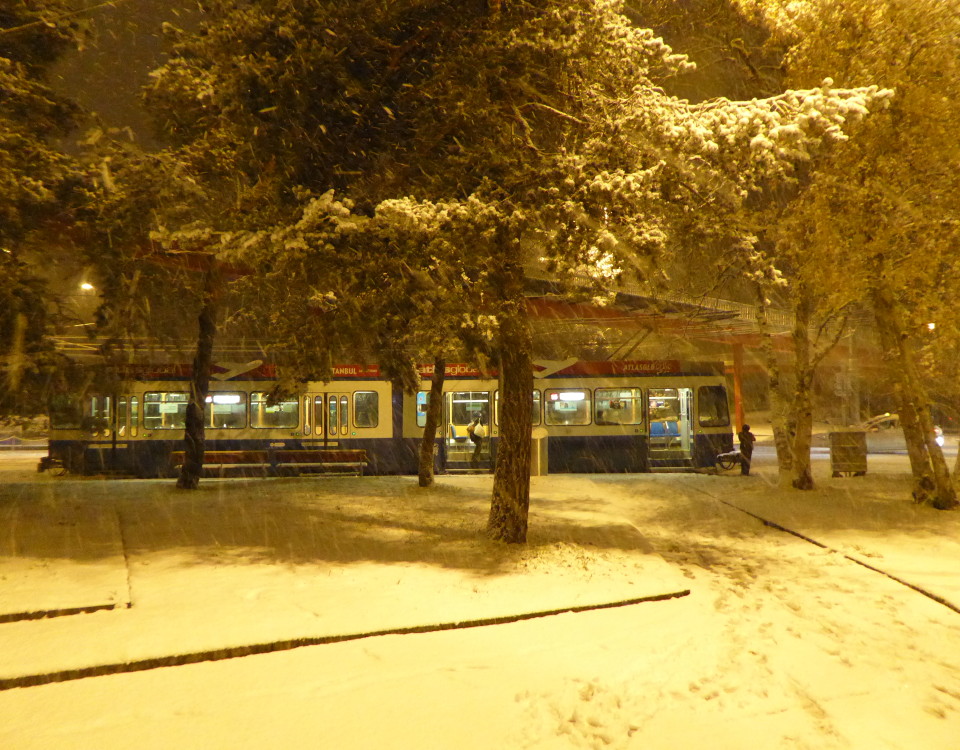 you are in: tram -> zurich -> news
Newslog 2018
latest news | archive | news search
This page presents news and other items of interest concerning the Zürich tram system and connected topics.
This is not the official information page of any organisation. All opinions expressed here are my own or belong to those to whom they are attributed. Whereas care is taken to ensure the correctness of news, no claim is made to total accuracy.
Visitors are informed that many links from this page are to external sites. Such links are provided for informational purposes only. The author of this site explicitly declines responsibility for the content of external web pages.
latest news | older newslogs | articles.
return to Zürich tram home page.
2018 news:

next year | previous year | current year | other years | search.

guide to linking to news items
---
23.09.2018 - Voters give green light for Limmattalbahn (a second time)
Preliminary results of the vote on Limmattalbahn indicate that a massive majority have said no to proposals to abandon the project. The majority is much larger than in the first vote. In contrast to the previous vote, the communities directly affected have also said they want the project. The final count has yet to be announced.
---
21.09.2018 - Three new trolleybuses in Zürich
The thre new HESS double-articulated trolleybuses (ordered in 2017) have been delivered to Zürich. They are classified by HESS as type ST5. The electrical equipment is supplied by ABB and similar to that of 183. They also have the same streamlined front end as 183. The new trolleybuses are numbered 92, 93 and 94, following on from the previous HESS double artics.
The first two have already been sighted in service on route 31. Even so, there is still a high incidence of single articulated trolleybuses and even diesel buses on the route.
---
21.09.2018 - Limmattalbahn vote this weekend
In 2015, a cantonal referendum approved the construction of Limmattalbahn, the light rail project from Zürich Altstetten to Killwangen Spreitenbach. The first phase, from Altstetten to Scjhlieren, is already under construction and scheduled to open next year (as an extension of VBZ tram route 2).
However, all is not well with the project. Despite the link being approved by the canton as a whole, the local communities voted against it. Opponents have refused to give up and have in the meantime brought about a second referendum. This will be held this weekend. If accepted, the line will be completed as far as Schlieren but the further phases will not be built.
In other words, confusingly, it requires a no vote so that the line gets built in full.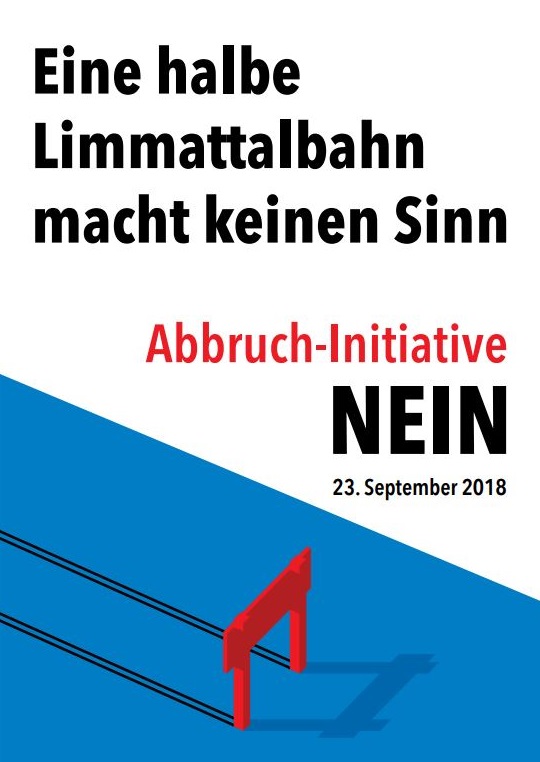 ---
21.09.2018 - RBS goes to Innotrans, more photos
More on the RBS Worbla at Innotrans.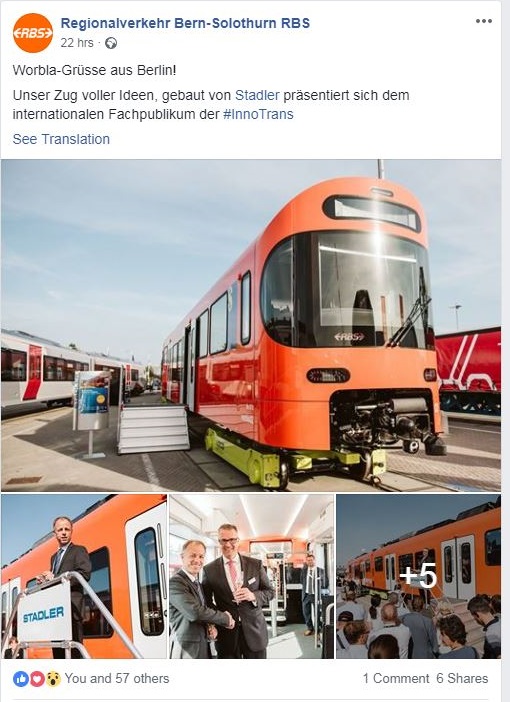 Link to RBS Facebook page, enlarge above screenshot
---
12.09.2018 - Facebook find, RBS goes to Innotrans
Interesting Facebook find, RBS train (yes, narrow gauge) on its way to Innotrans by way of the big railway.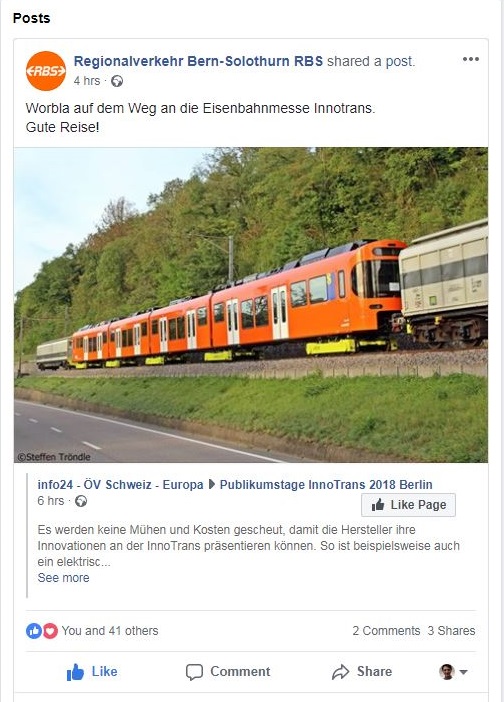 Link to RBS Facebook page, enlarge above screenshot
---
07.08.2018 - Photo update: Belgrade

A friend visited Belgrade last year and has allowed me to share some photos of the ex-Basel trams here.
---
01.08.2018 - Photo update: Fire brigade attend to trolleybus at Bucheggplatz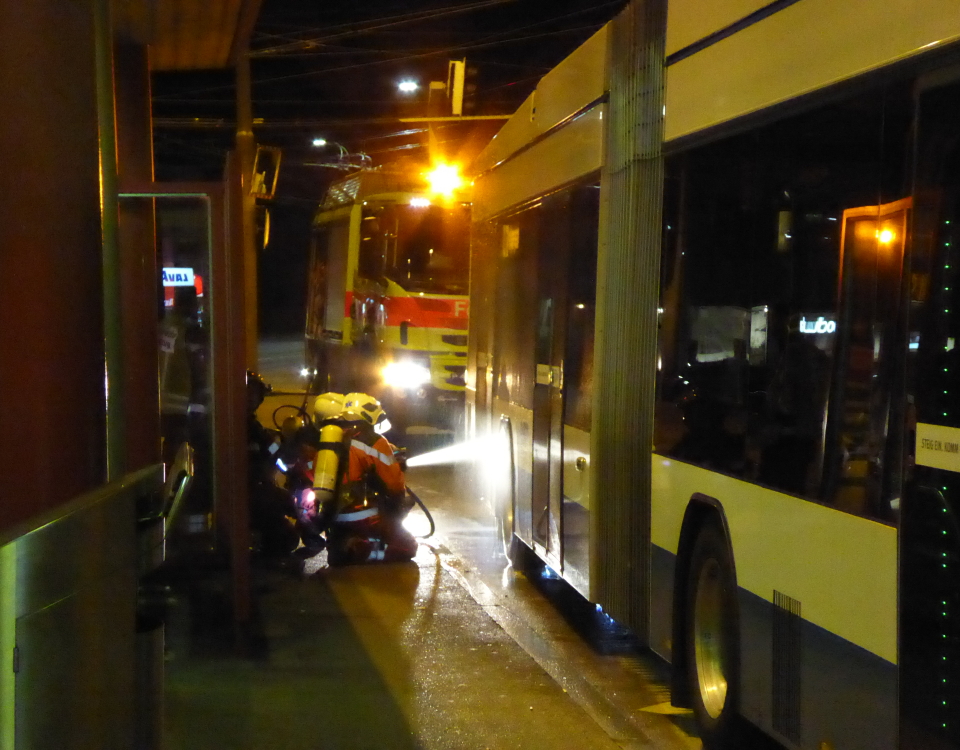 In the early hours of this morning, the fire brigade attended to trolleybus 176 at Bucheggplatz. I managed to capture some pictures (click on pictures to view individually or here for index).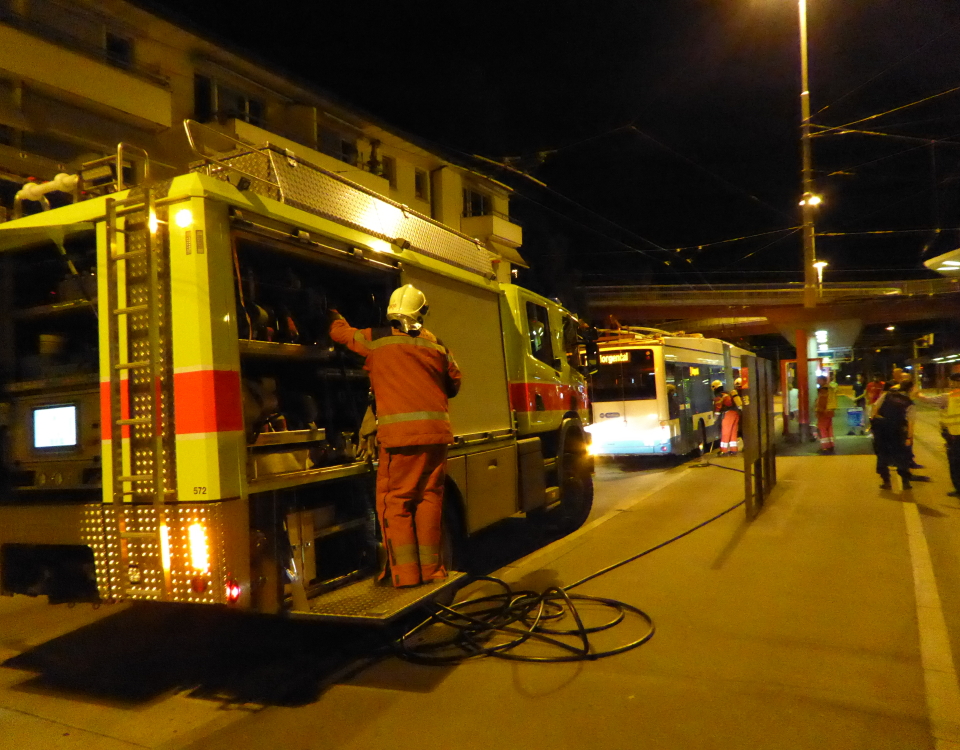 ---
30.07.2018 - A sad moment: Kurbeli 1408 goes for scrap
A sad moment: According to banhofplatz.net, Aktion Pro Sächsitram has parted ways with Kurbeli tram 1408.
Besides the works car conversions, 1408 was for many years one of two cars of the type that survived in Zürich. But whereas 1392 was restored and is now part of the museum fleet, 1408 sat in the yard of the main workshops for many years, slowly succumbing to the elements. Things looked up in 2007, when APS saved the car and moved it to storage outside the city (but unfortuantely not under cover or safe from vandals). Despite some minor work being carried out, the tram did not appear to receive much priority. Then when in 2013, a third Kurbeli returned onto the scene in the form of 1379 repatriated from the AMTUIR museum in Paris. This car also languishes in off-system storage, but is in far better condition than 1408, further reducing the latter's chances of returning.
Kurbeli 1408 has been reported as the Thommen scrapyard in Kaiseraugst.
---
Here is some more (not quite up to data) information on 1408.
APS themselves have not mentioned the scrapping on their website yet. The old article on 1408 is still live, but no longer linked from their front page: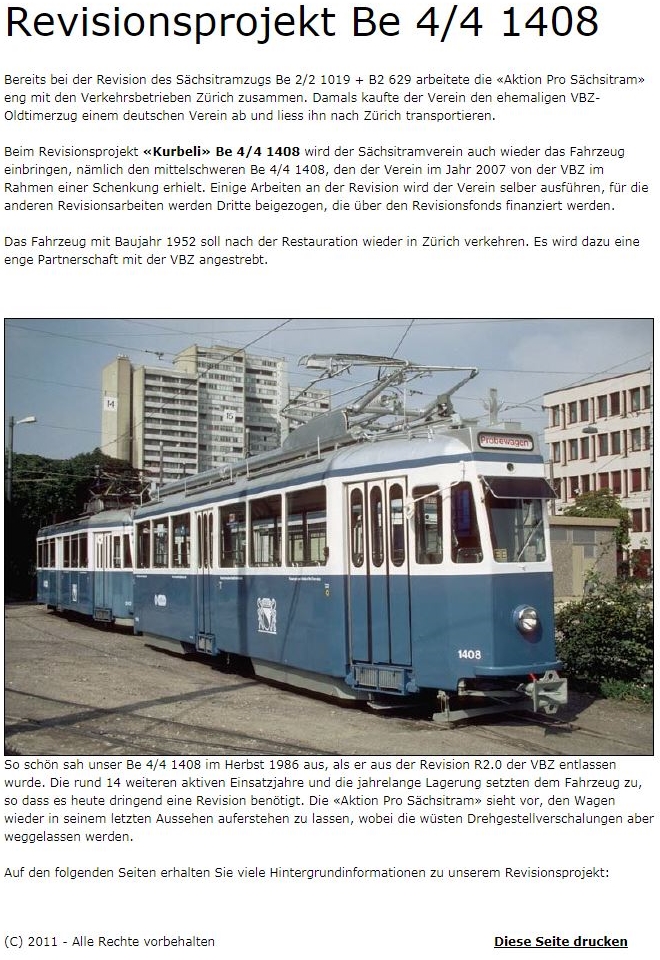 (screenshot)
link to APS page
enlarge above screenshot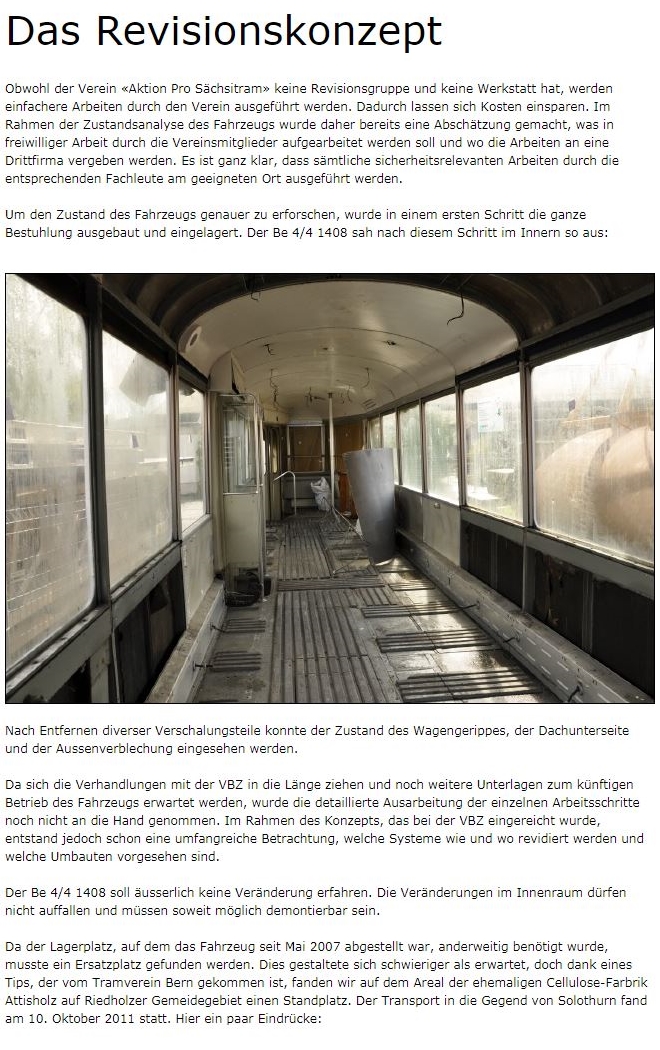 (screenshot)
link to APS page
enlarge above screenshot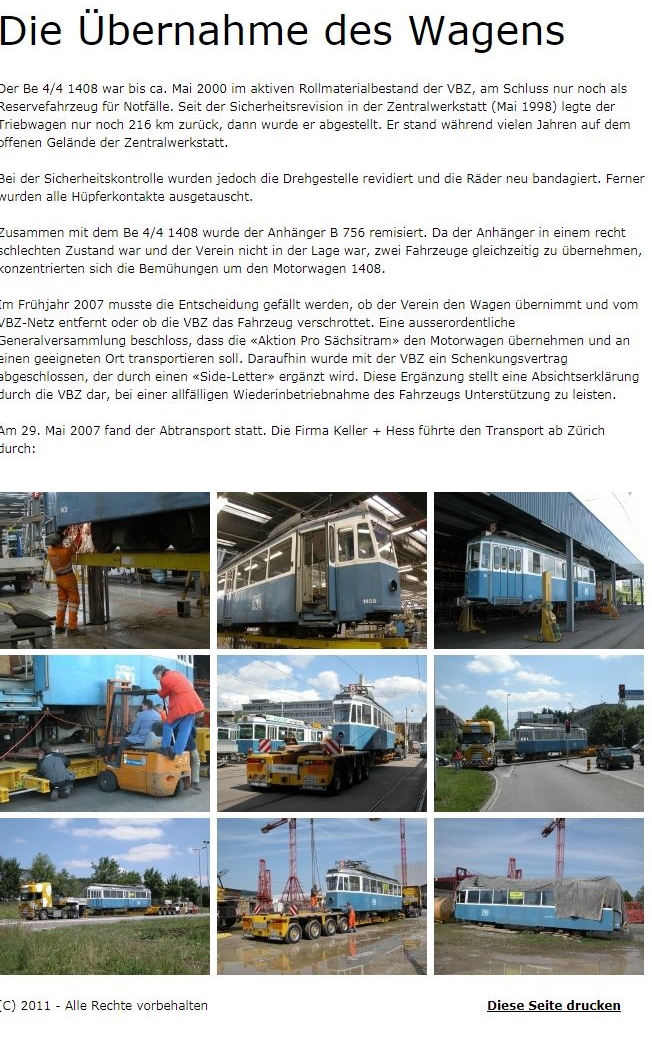 (screenshot)
link to APS page
enlarge above screenshot
Here are some pictures of 1408's move in 2007 from the pft-zh website.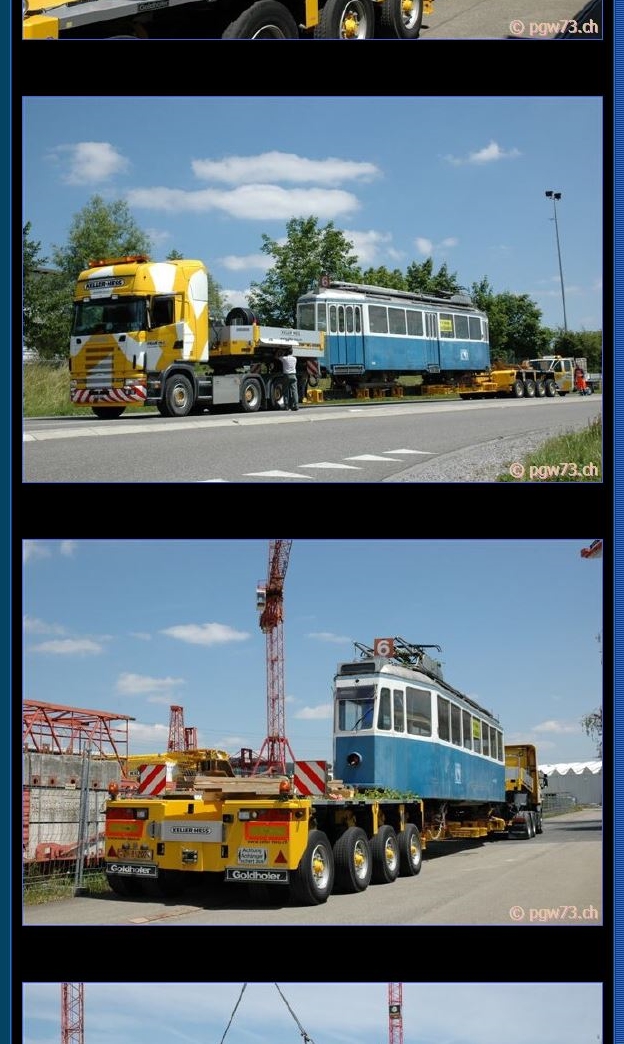 (click in picture to visit page)
---
next year | previous year | current year | other years | search.
return to Zürich tram home page.