Ex Uetliberg 2 in Winterthur
filed on: 04.11.2014 (4th Nov 2014)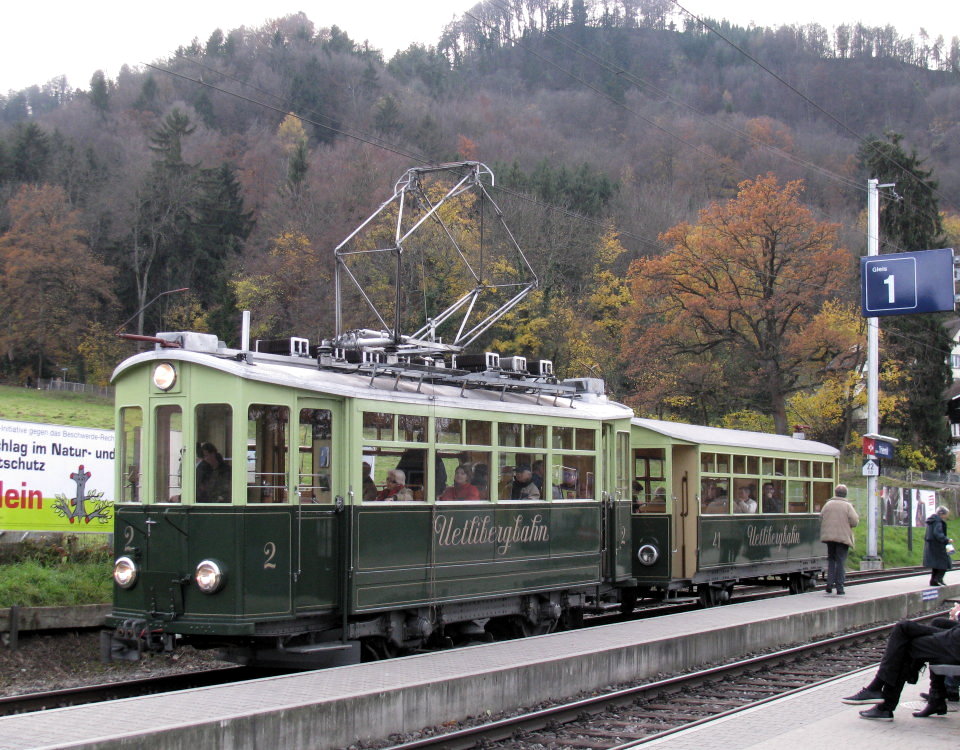 SZU's former Uetliberg heritage set Ce 2/2 + C 41 (dating to 1923), which made their final run on their home line in 2008 before a short stint at the transport museum in Luzern has since made their way to Winterthur where they are to be converted to a bistro. Prellbock 4/14 now sheds further light on the project. The trailer will be converted to a bar, the motor car will provide seating for 24 people while remaining as close to original condition as possible. Meanwhile, a third vehicle, baggage car D 311, has been recovered from a garden and will house the kitchen. A roof will be built over the train to protect it from the elements.
The project has its own website, www.leswagons.ch .
This news item is from the 2014 newslog.


---
search Zürich tram news archive
news index for 2022
all news for current year
Zürich tram homepage
---
to link to this item please use:

http://www.proaktiva.ch/tram/zurich/newslog/newsitem.php?year=2014&item=041114b