Winterthur update
filed on: 21.03.2011 (21st Mar 2011)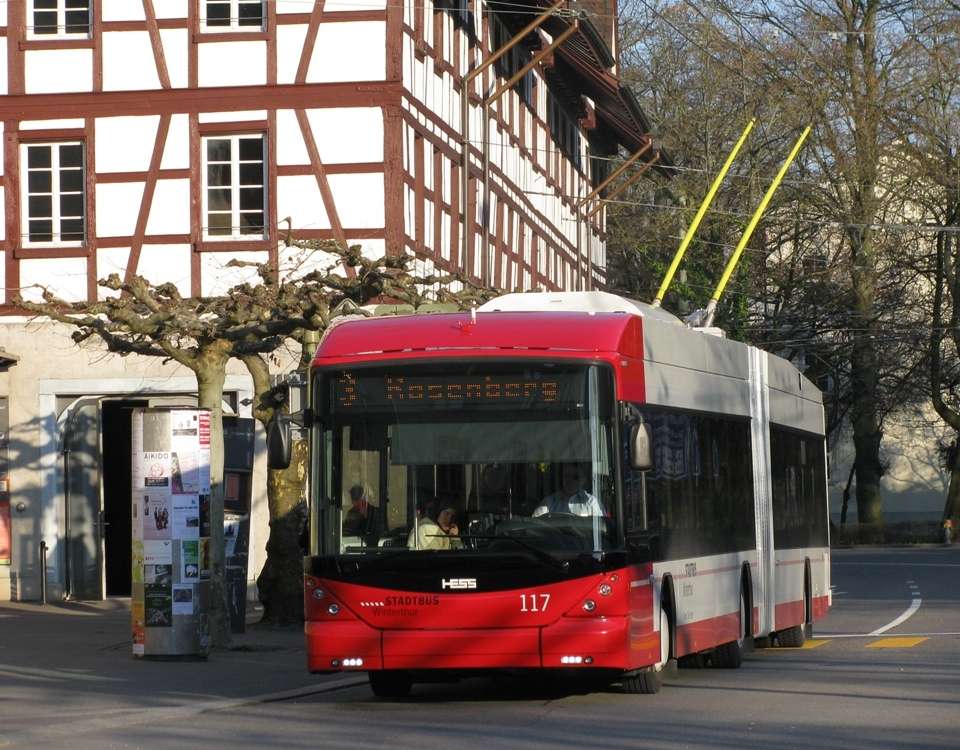 According to bahnhofplatz.net, the last of the 21 Hess Swisstrolley3s for Winterthur was delivered on Friday. 120 is already in service.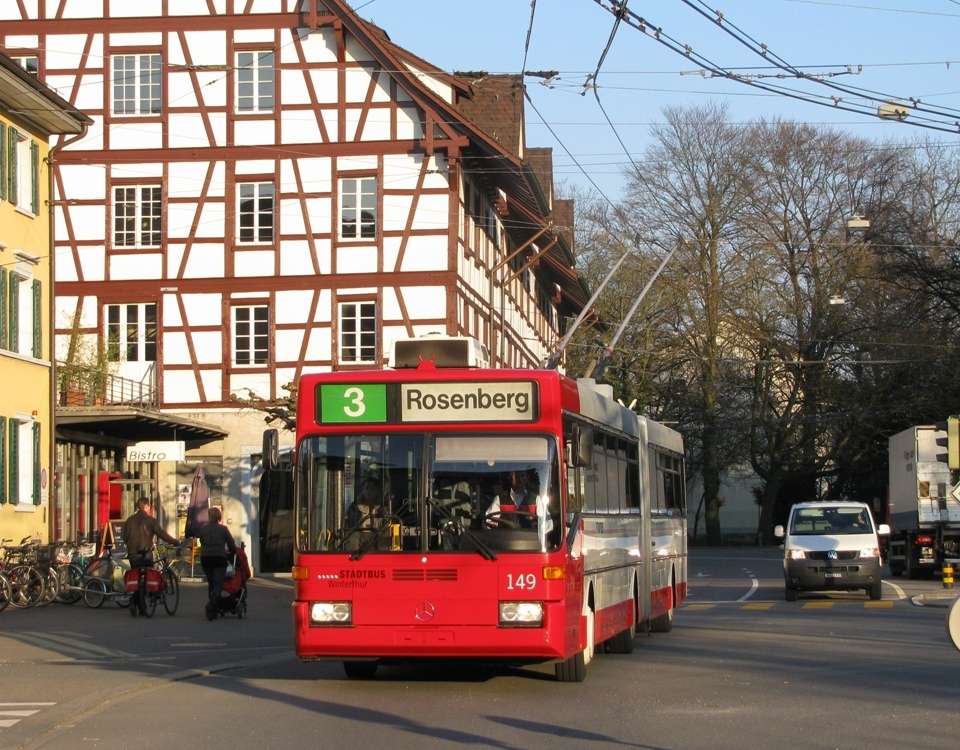 The active Mercedes/ABB GTZ fleet has now dwindled to two units: 147 and 149.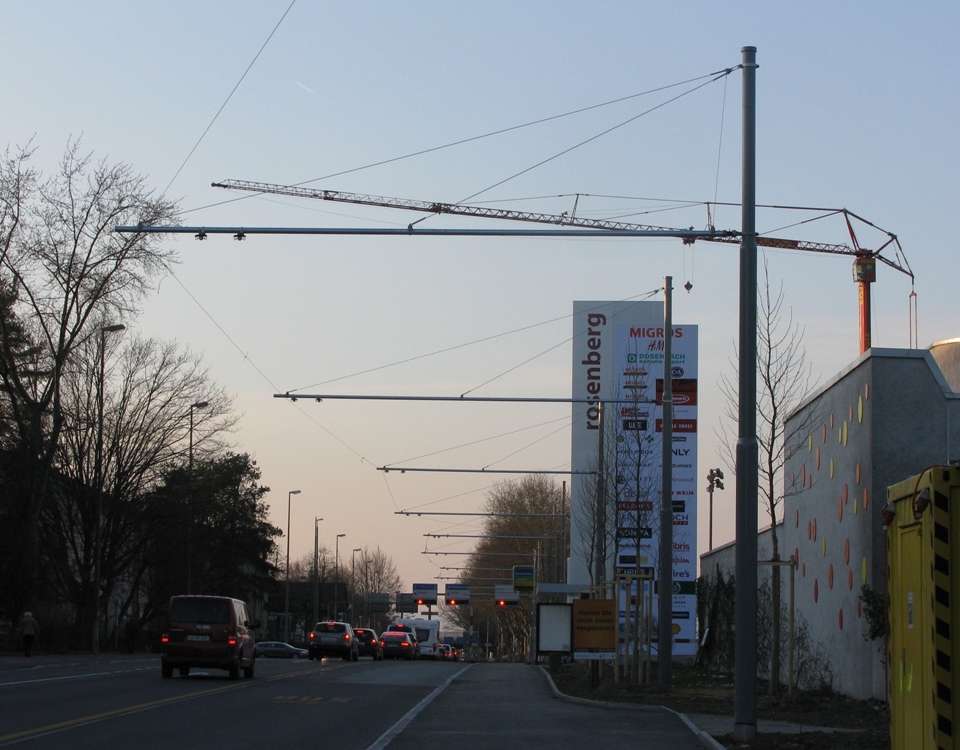 On 7th April a new shopping centre will open in Rosenberg. As this is some distance from the present Rosenberg stop, route 3 is being extended by a short loop on that date. The present Rosenberg stop will then become Schachtenstrasse. The new wires are still being strung.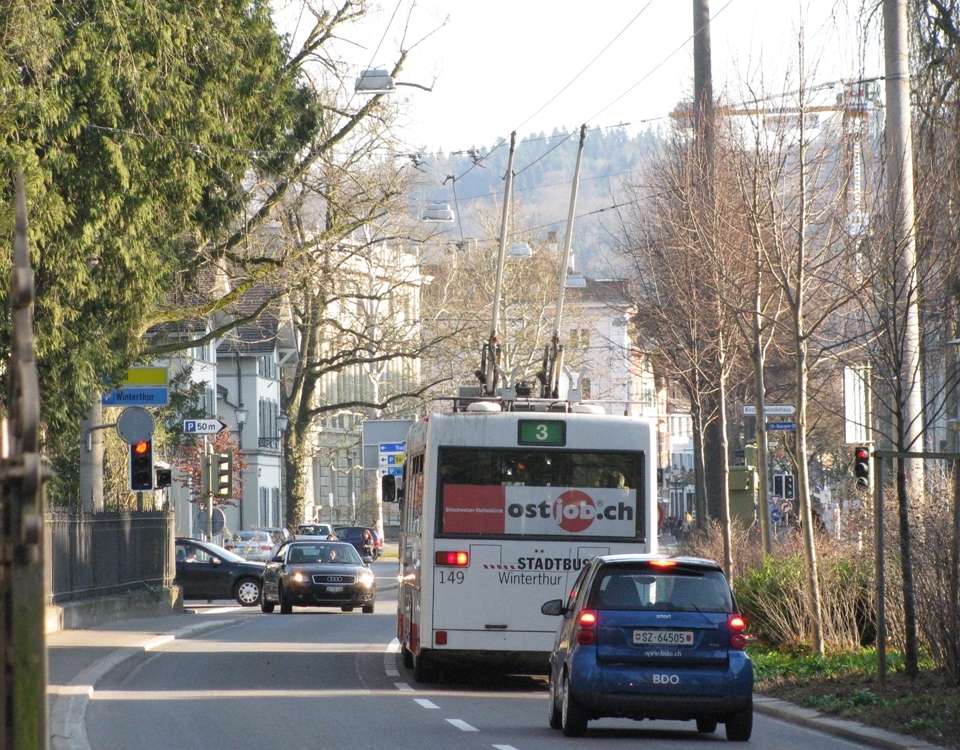 I payed a short visit to Winterthur this evening and have uploaded some pictures.

This news item is from the 2011 newslog.


---
search Zürich tram news archive
news index for 2022
all news for current year
Zürich tram homepage
---
to link to this item please use:

http://www.proaktiva.ch/tram/zurich/newslog/newsitem.php?year=2011&item=210311a