Uetliberg tram becomes a bistro
filed on: 21.05.2014 (21st May 2014)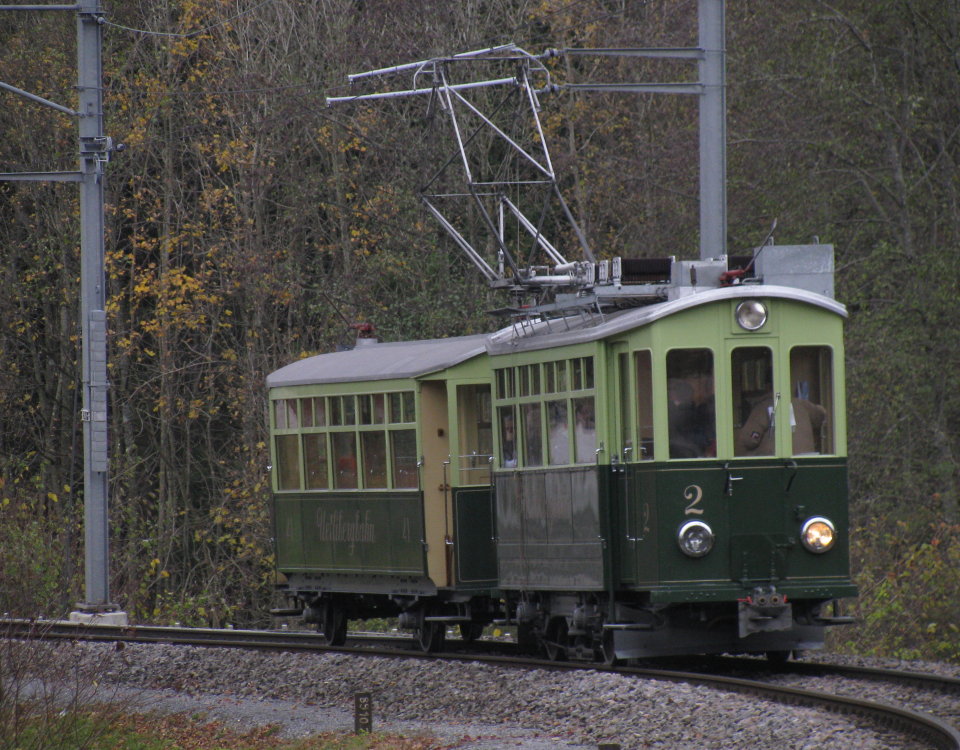 At the end of 2008, SZU celebrated a farewell tour for its "Uetliberg tram" Ce 2/2 2 + C 41. This set, dating from the electrification of the line in the 1920s had been retained by SZU as a heritage set. However, the combination of infrequent use and shortage of depot space led to the decision to part with this jewel. At the time it was said that the set would go to he transport museum in Luzern and might even return to the SZU for special occasions. Sadly, the transport museum could not offer the set a permanent space. With the five years of its stay now over, the historic set was once again homeless.
The set has been saved by a venture seeking to convert it to bistro at Lagerplatz in Winterthur. More information on Lagerplatz is available on their webiste www.lagerplatz.ch (but as yet no coverage of this project).
C 42, sister unit of C 41, was damaged in a shunting incident in 2002 and later scrapped in a rescue exercise.
source: bahnhofplatz.net
This news item is from the 2014 newslog.


---
search Zürich tram news archive
news index for 2022
all news for current year
Zürich tram homepage
---
to link to this item please use:

http://www.proaktiva.ch/tram/zurich/newslog/newsitem.php?year=2014&item=210514