Limmattalbahn and Farbhof update
filed on: 17.07.2019 (17th Jul 2019)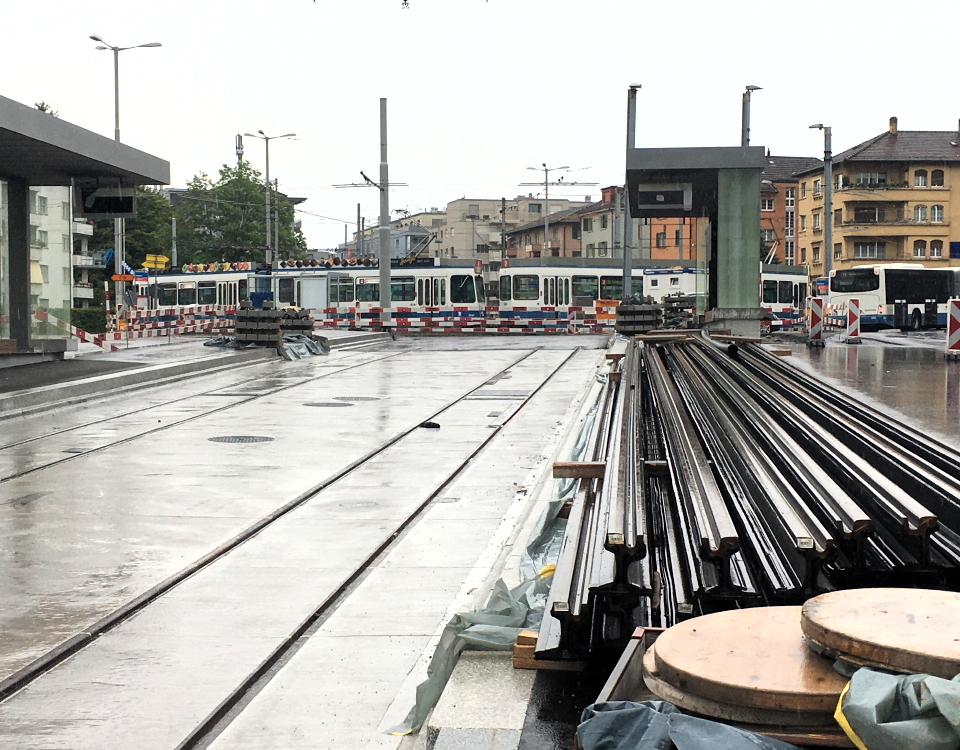 According to a corresponent on the SwissRail ioGroup, the loop at Farbhof was closed at end of traffic on 12th July (Friday night), with tram route 2 now turning at Letzigrund while the Farbhof turning loop is removed and replaced by the track connection to Limmattalbahn.
The extension from Farbhof to Schlieren Geisswied will open to timetable traffic on 2nd September but there will be an opportunity to travel during the opening festival on 31st August which will include the use of museum cars.
The line beyond Letzigrund is being worked by a bus replacement in the interim, but tram movements are not totally suspended as this is the access line to the Altstetten workshops.
This news item is from the 2019 newslog.


---
search Zürich tram news archive
news index for 2019
all news for current year
Zürich tram homepage
---
to link to this item please use:

http://www.proaktiva.ch/tram/zurich/newslog/newsitem.php?year=2019&item=170719