Trolleybus system set for growth?
filed on: 13.12.2011 (13th Dec 2011)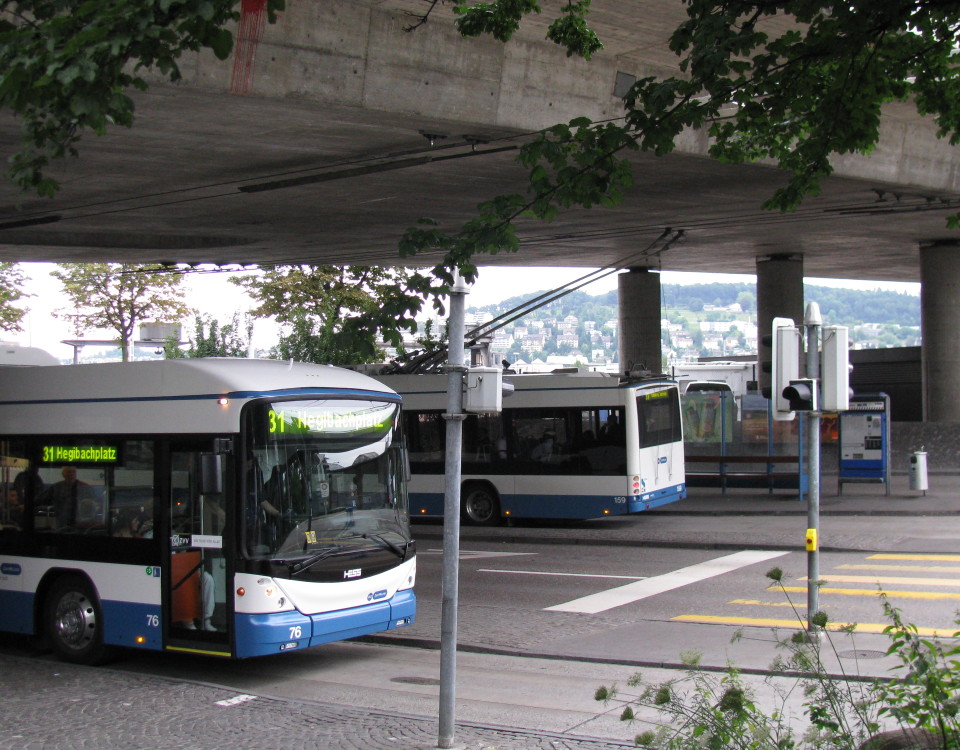 It is being suggested that bus routes 69 and 80 may be on the radar for conversion to trolleybus operation. VBZ plans to publish a report on the future development of the trolleybus system next year. As recently as 2008, electrification of these routes was rejected on grounds of costs.
source: bahnhofplatz.net
Meanwhile, manufacture of the new Hess trolleybuses has commenced. In contrast to the units already in Zürich, the new buses will not have auxiliary engines but use batteries when no overhead power is avialable.
source: Trolleymotion
This news item is from the 2011 newslog.


---
search Zürich tram news archive
news index for 2021
all news for current year
Zürich tram homepage
---
to link to this item please use:

http://www.proaktiva.ch/tram/zurich/newslog/newsitem.php?year=2011&item=131211